Supporters who become GroupGive Users can start a fundraising campaign to help you make a better tomorrow. They can start a fundraising campaign to benefit your nonprofit and have friends support them on their journey. Users can donate their birthday, sponsor a certain project of yours, or even run a race on your behalf.
CREATE
Your custom GroupGive portal
PROMOTE
GroupGive to your supporters
GROW
Your ability to make a difference
HOW IT WORKS.
What you have to do?
Create your nonprofit's GroupGive portal and encourage your supporters to "Get Started"
What your supporters have to do?
Click "Get Started" and they'll be taken your GroupGive portal
Fill in their project name, project goal, and target date
Email their friends and family with the link to and information about their campaign—encouraging them to join in
Get the satisfaction of supporting and advocating for a worthy cause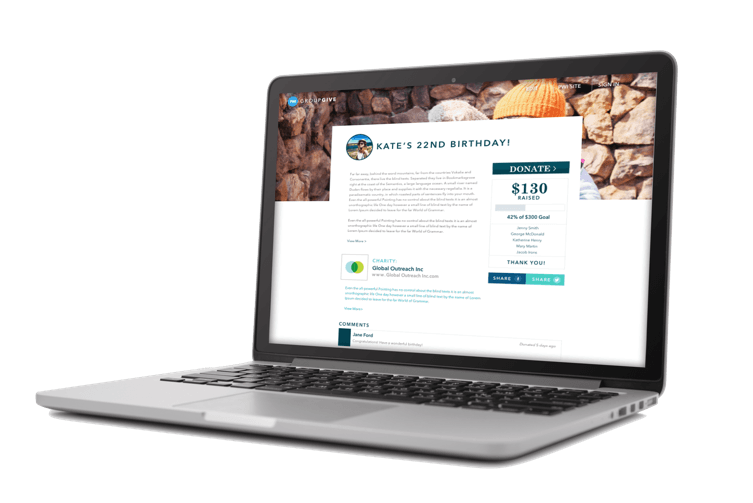 Millennials are breaking the traditional fundraising mold. They are more cause-conscious, but don't yet have the income or savings to donate large amounts. Peer-to-peer fundraising is a great solution for them—it allows them to make a difference plus it's fun, social, practical. Project World Impact allows you to set up your own peer-to-peer fundraising platform—and takes 0% of anything raised.
YOUR SUPPORTERS CAN MAKE A DIFFERENCE - PLUS IT'S FUN, SOCIAL, AND PRACTICAL!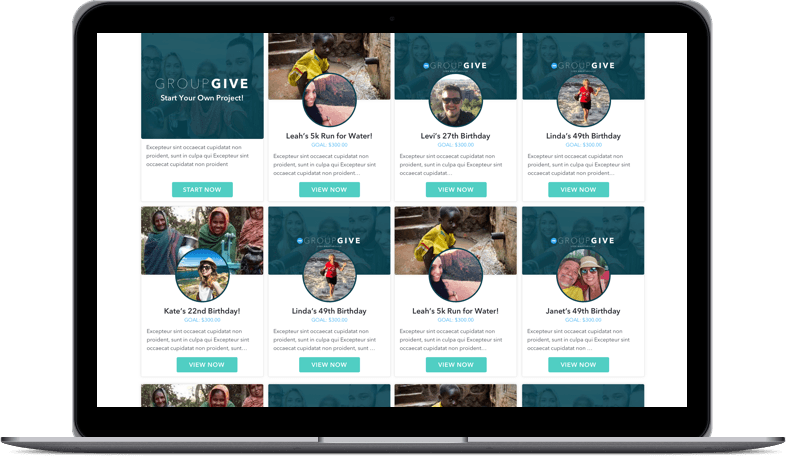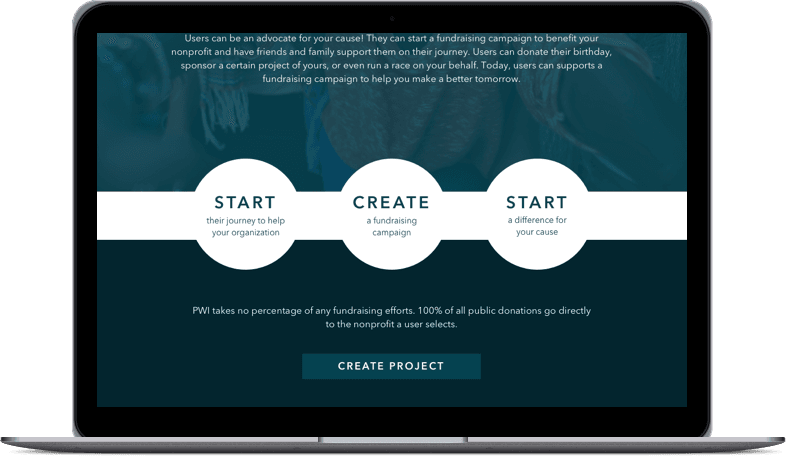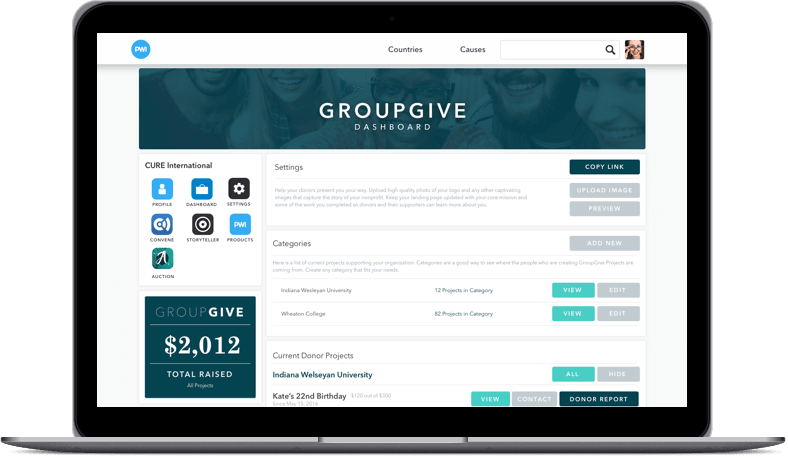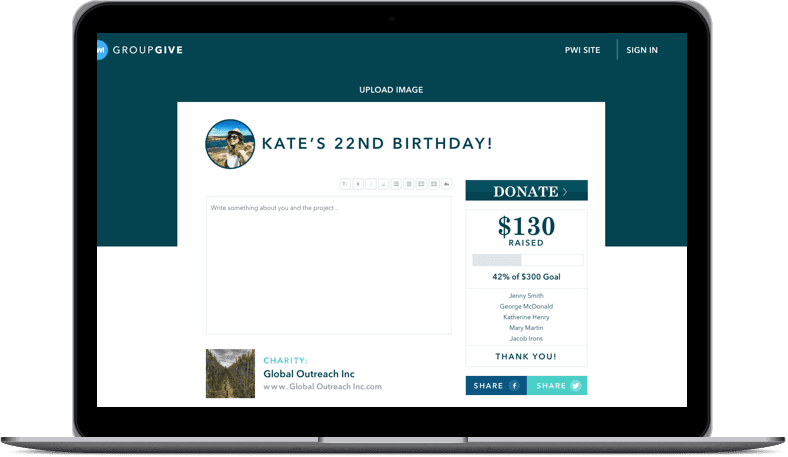 LOOK AROUND.
Preview the way GroupGive looks and see how your
supporters can easily create and manage their projects.