General Overview
PWI Charity CRM is a simple, interactive platform that allows you to store, track, and communicate with your supporters. Stay up to date with all your supporter's information and activity, and spend less time sorting through data by using PWI Charity CRM.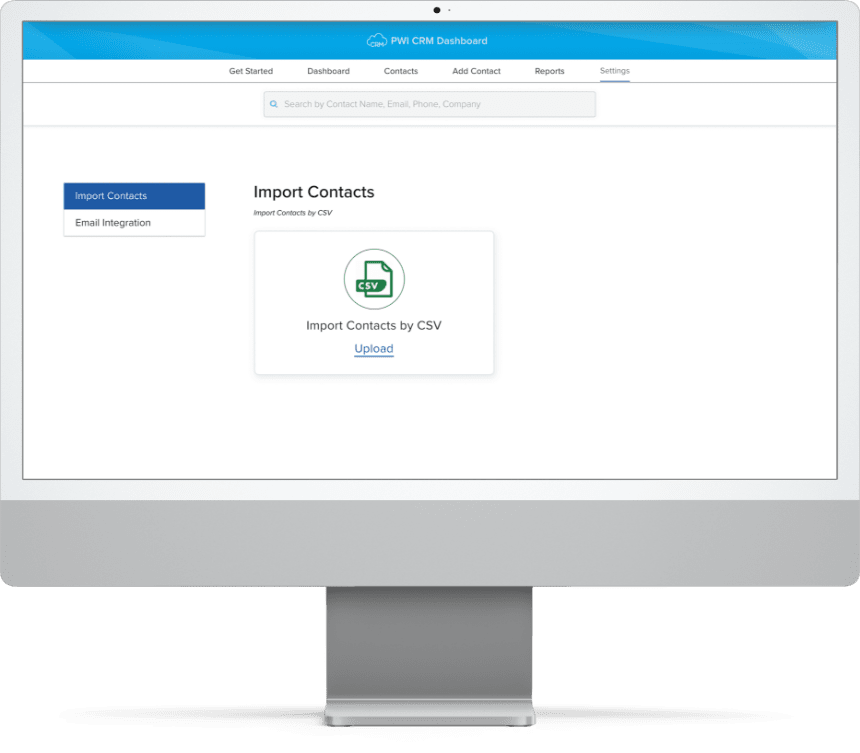 Connect
PWI Charity CRM connects seamlessly with your accounting and email systems. You can trust that your supporter's information will update automatically as new users join your email lists or make donations.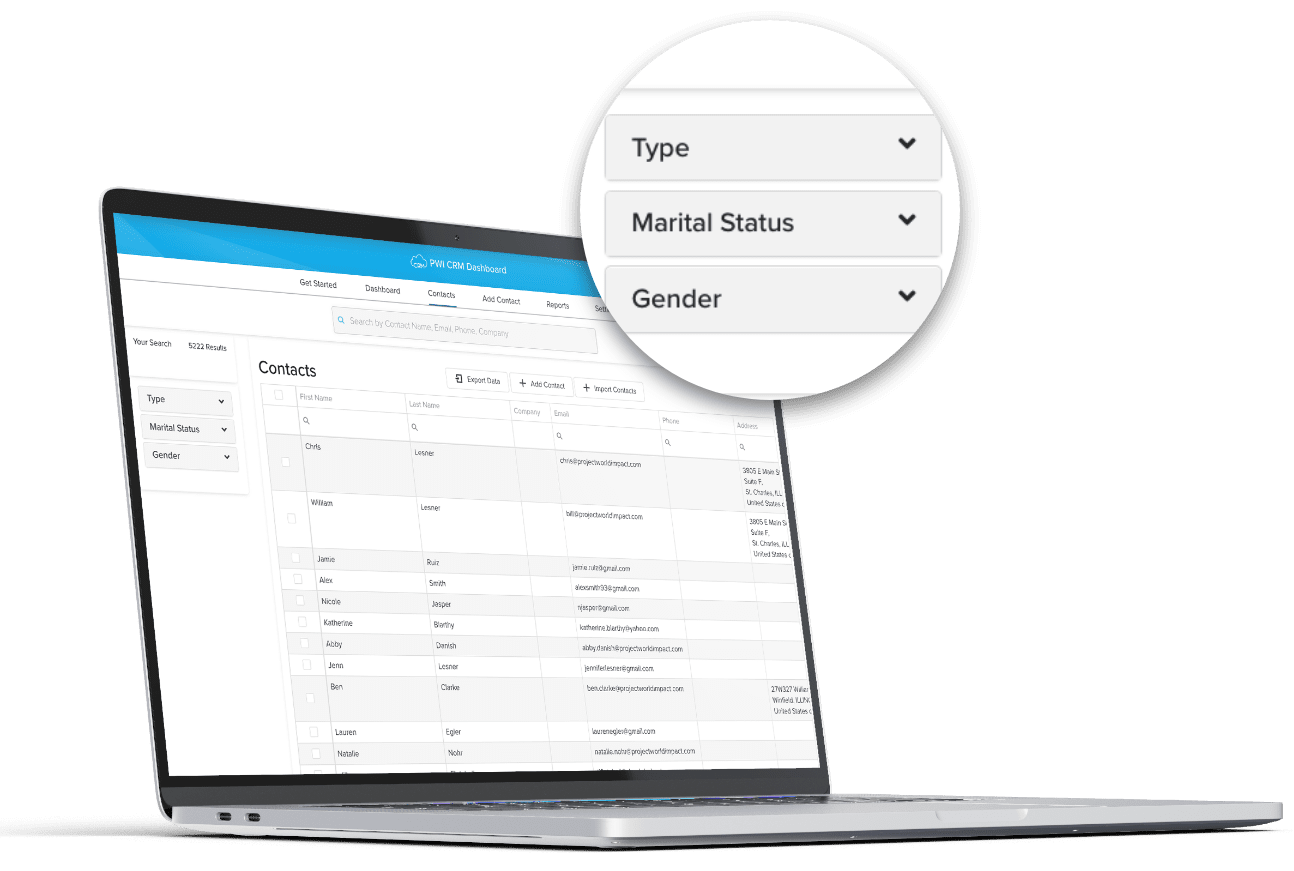 Track
Visit the Contacts page to view all the customized information about each of your unique contacts. Add filters to view custom lists, or search directly for any contact.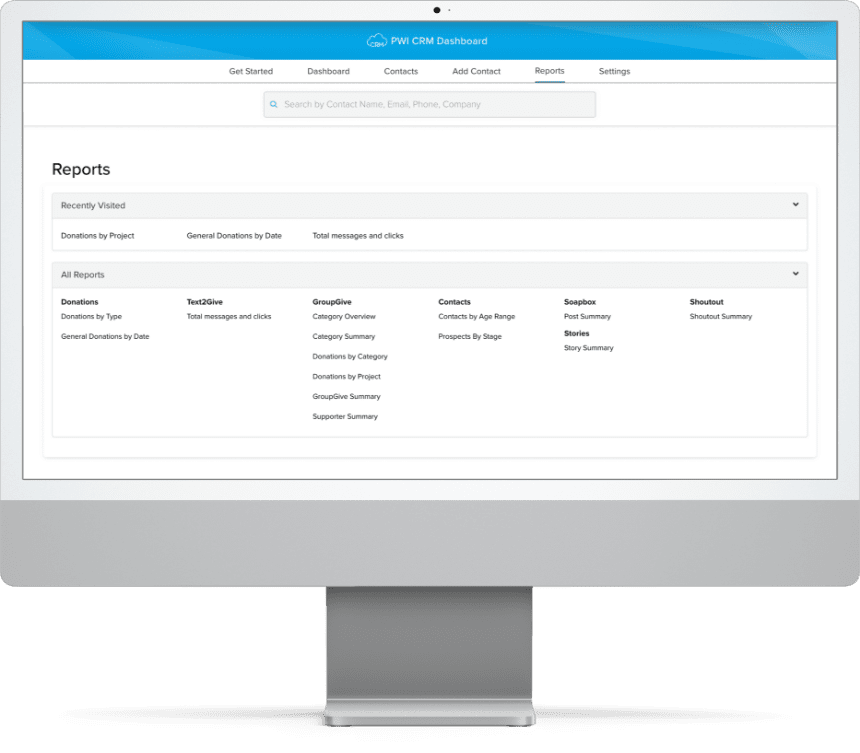 Analyze
PWI Charity CRM offers a reporting page for your team to run reports all about your supporters. Understand demographics, spending habits, email interactions, and much more. Our reports page even includes custom reports all about the activity users have had with your other PWI tools.
Request a Demo
We'd love to show you how our platform can help your nonprofit with fundraising
and visibility. Schedule a demo and a Nonprofit Coordinator will walk through your organization-specific needs to see how we can partner with you.
There's no commitment required to start a conversation with us.