How It Works
PWI Text2Give is a way for your supporters to make meaningful donations, instantly. All you have to do is share your Text2Give code—automatic replies will direct your supporters through the simple donation process.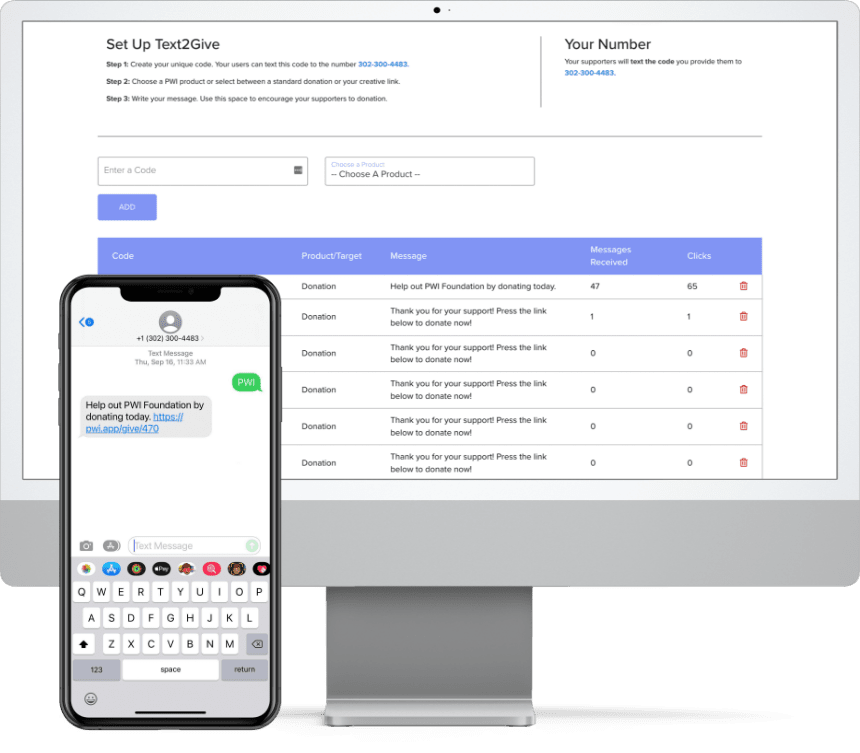 Setting Up Text2Give
Create your unique Text2Give code directly on your PWI Text2Give Dashboard. Enter a code and set it to make a simple donation or to send to another PWI product project. Each code needs to be unique, so if a code is taken, try something similar.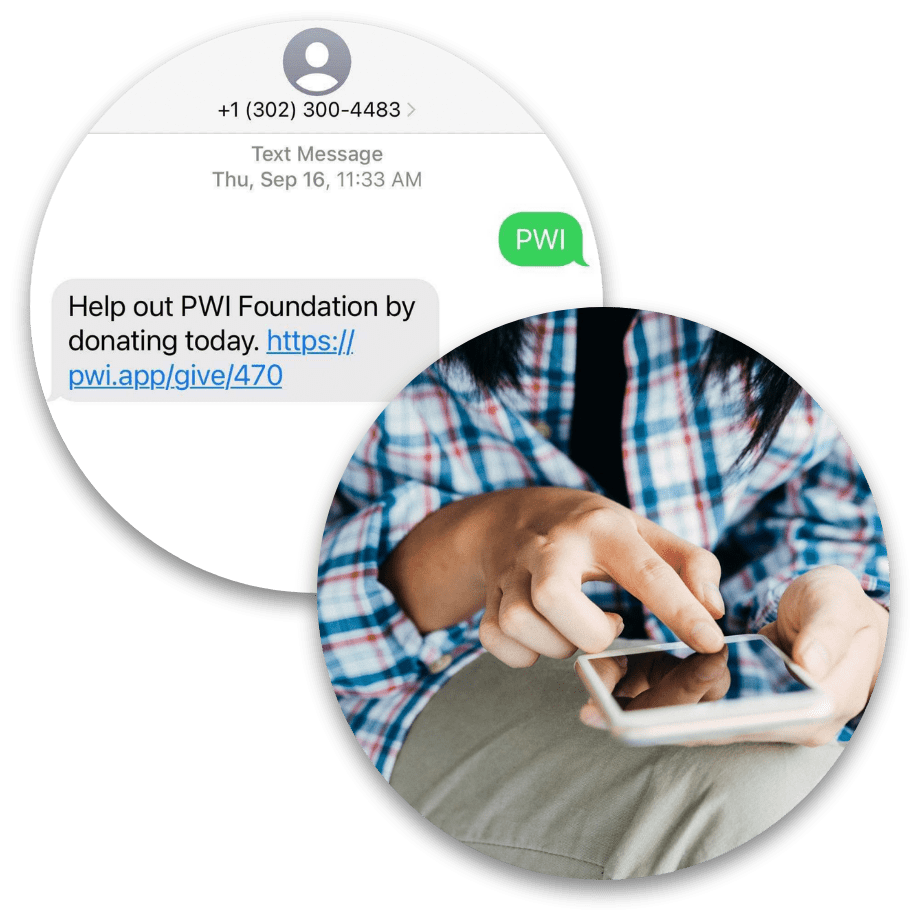 Write a Message
You have the option to include our standard 'thank you' message with your Text2Give code, but you could also write a message unique to your nonprofit. Your message should direct users to click the link, and thank them for their desire to give.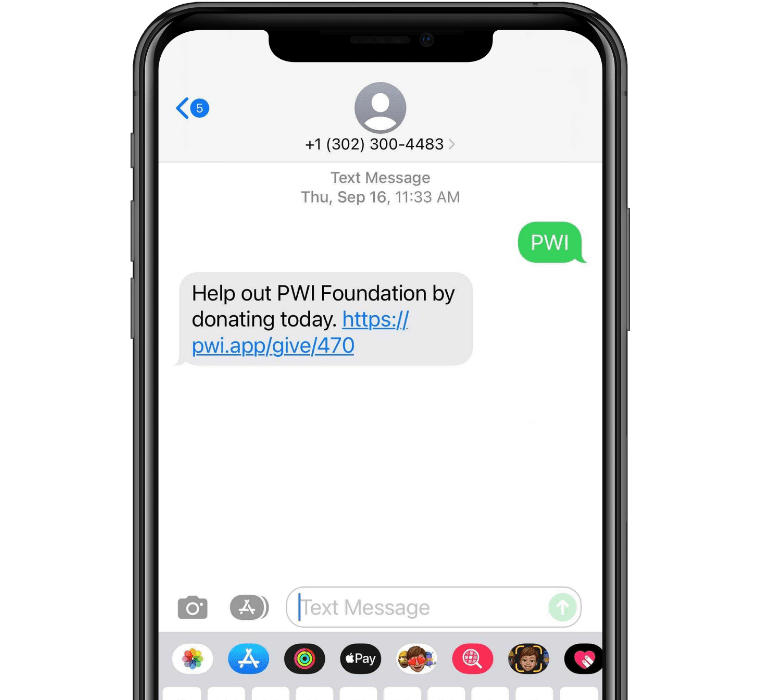 Collecting Donations
Visit the Text2Give Analytics page to track the donations made through Text2Give codes. View your complete donation data, or filter the information by each of your Text2Give codes.
Text2Give Calculator
Estimate the amount of money you will raise with PWI Text2Give by adding your projected number of donors.
Request a Demo
We'd love to show you how our platform can help your nonprofit with fundraising
and visibility. Schedule a demo and a Nonprofit Coordinator will walk through your organization-specific needs to see how we can partner with you.
There's no commitment required to start a conversation with us.