Connect Your Social Media
Connect your Facebook, Twitter, Instagram, and Pinterest accounts. When you schedule posts, you can set them to go to just one, or multiple platforms at once.
Schedule Your Posts
PWI Soapbox allows you to post on multiple social media accounts from one platform. Use hashtag lists to make posting faster and reach a larger audience. Every post is an opportunity to share your story and grow your reach.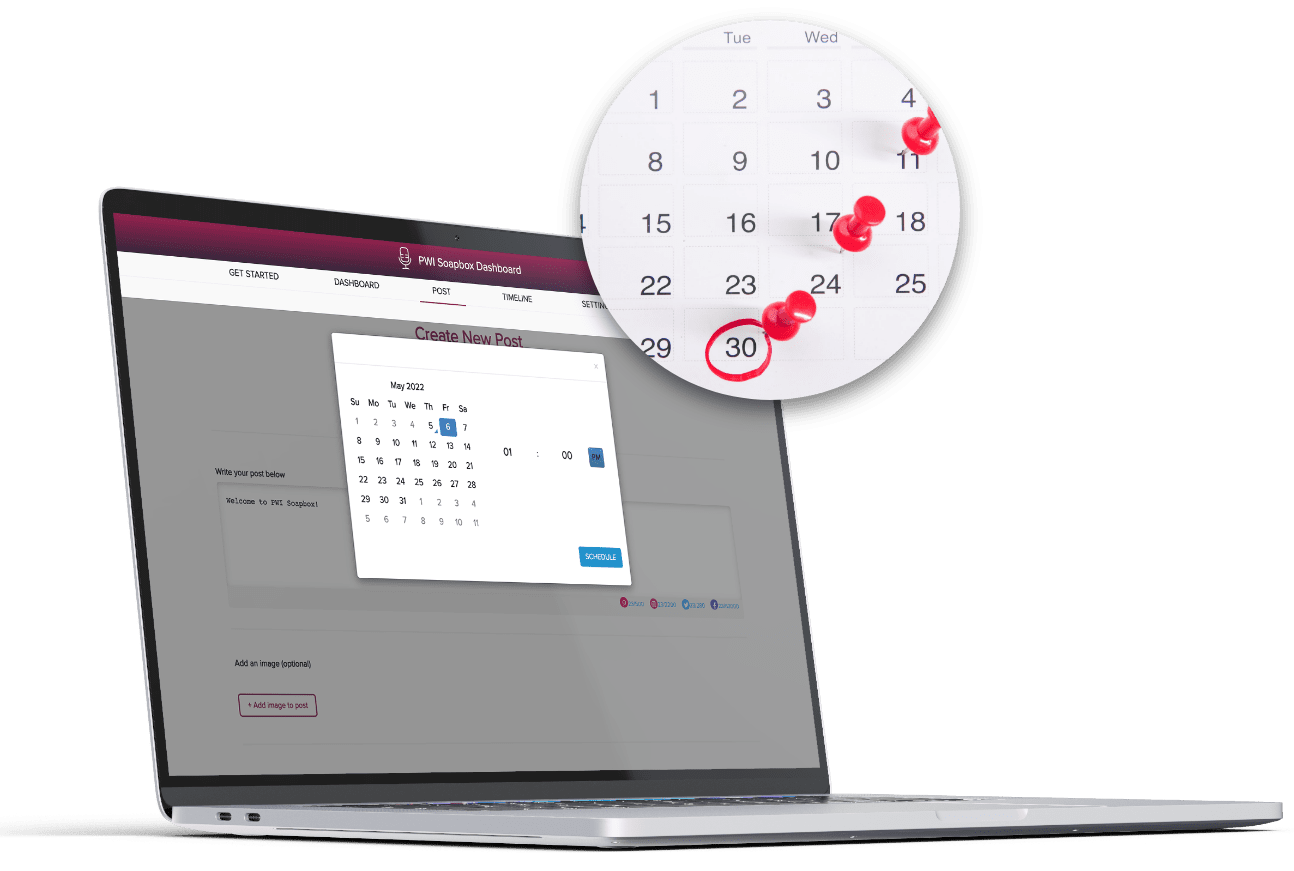 Schedule in Advance
Set your message to post right away, or schedule your posts in advance. Save your time later by making posts days, weeks, or months in advance.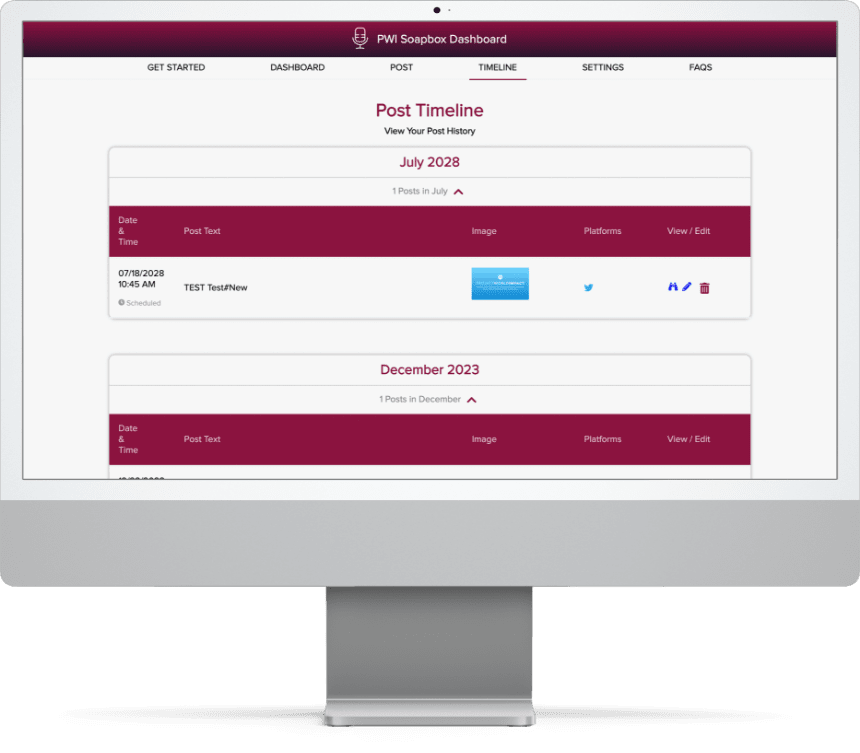 History
Visit the History page on the Soapbox dashboard to track your scheduled posts. Explore your old posts to gain inspiration and plan ahead.
Request a Demo
We'd love to show you how our platform can help your nonprofit with fundraising
and visibility. Schedule a demo and a Nonprofit Coordinator will walk through your organization-specific needs to see how we can partner with you.
There's no commitment required to start a conversation with us.