A place to take your funding and visibility to the next level. With a PWI Profile, you can connect with millions of cause-minded donors and share your nonprofit's work.


Your PWI Profile is totally customizable to fit your needs—just use the features that are important to you.
Add images to showcase your work
Link your social media
Share your mission statement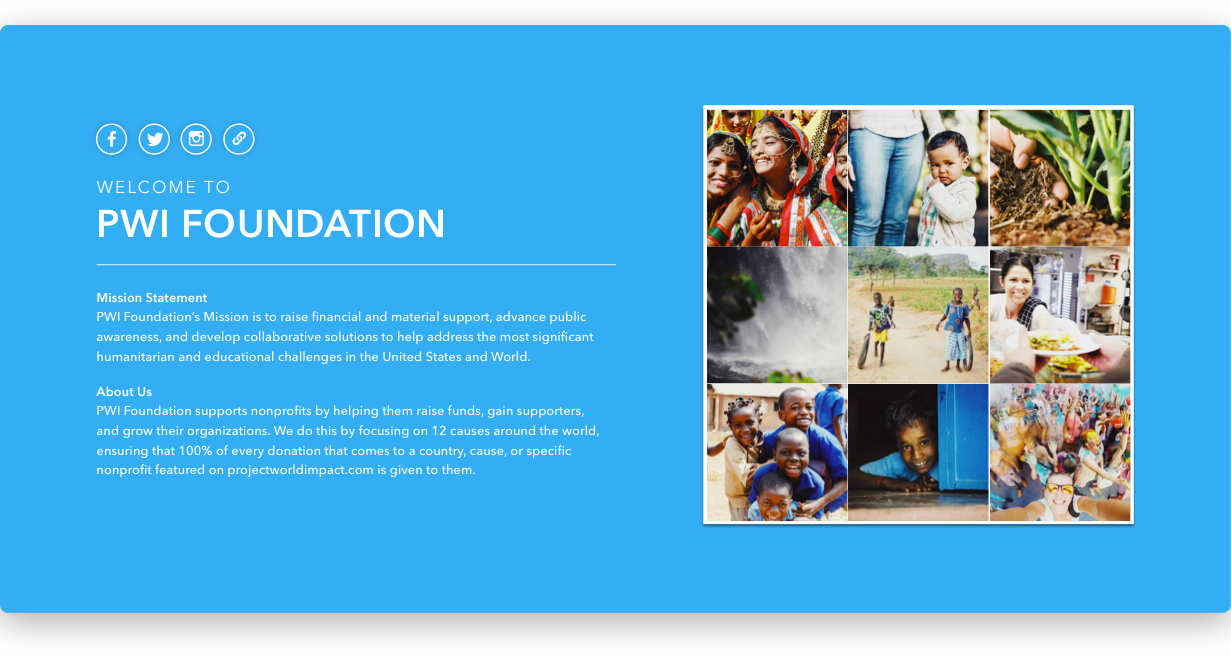 Nonprofits on the hub represent countries and causes around the globe. You can share where you are making an impact by selecting your country information.
You can be specific or broad—with options to choose cities, states, and countries
Add relevant locations to your nonprofit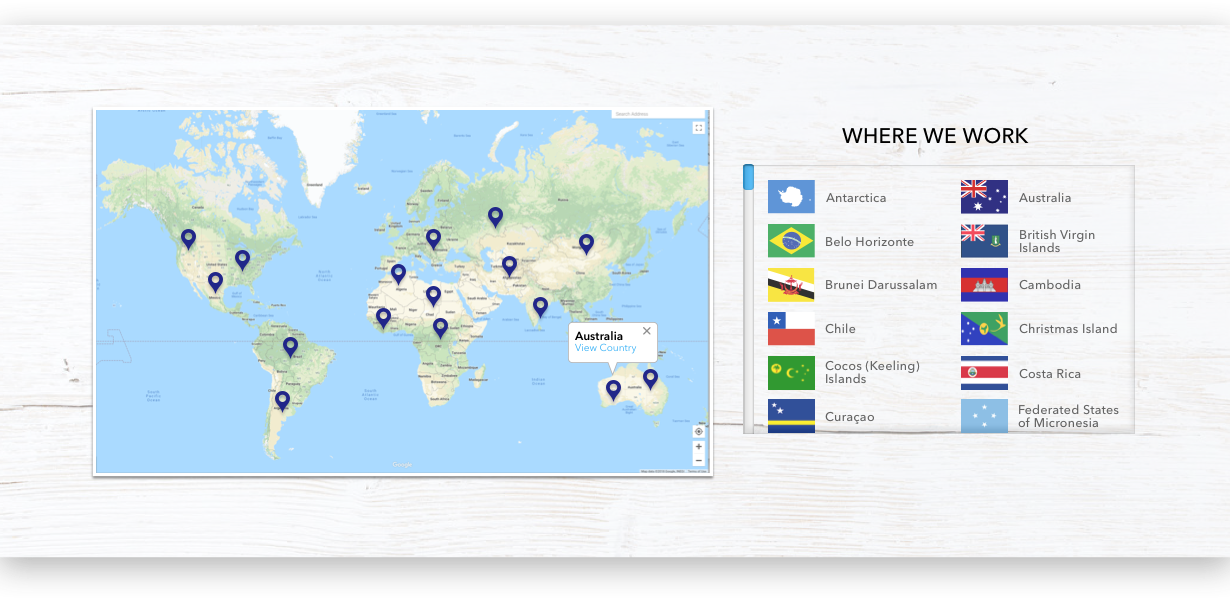 A space to share all about what you do and why you do it! Select from a list of causes and sub-causes to share what your organization cares about.
Gain credibility in your fields of work
Associate your nonprofit with relevant causes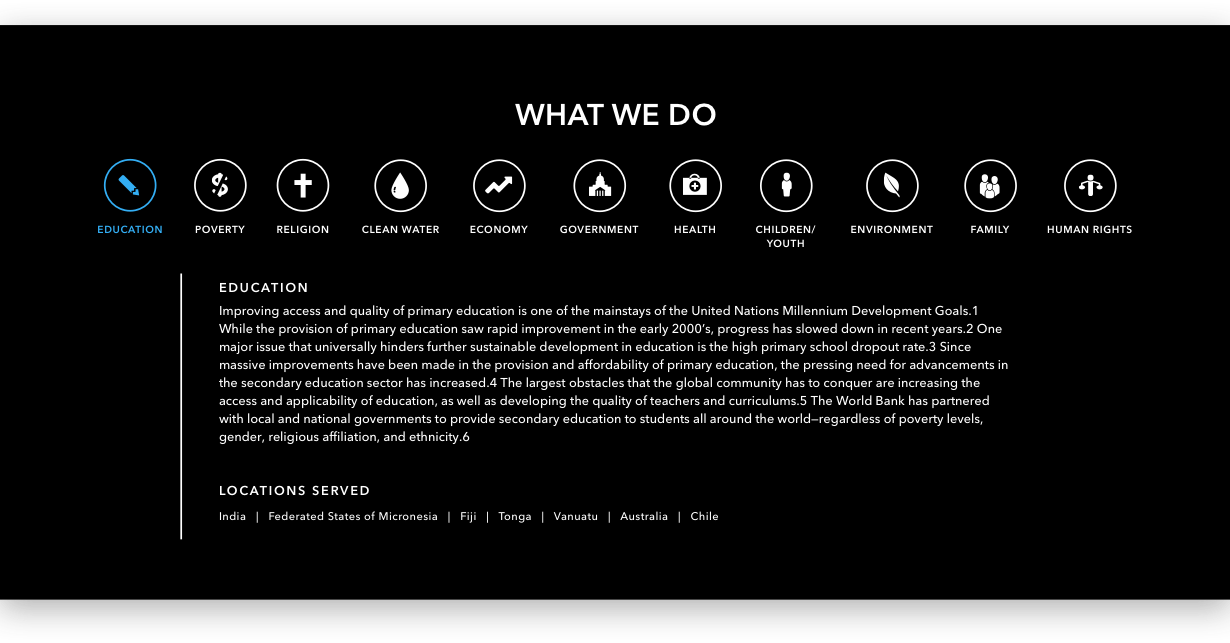 Get exposure to the right audience for free, but don't leave it at that. A subscription box at the bottom of your PWI Profile allows visitors to sign up for your updates.
Convert visitors to supporters
Easily export emails and add them to your list