Your Profile
Your PWI Profile is totally customizable to fit your needs—just use the features that are important to you. Share your mission statement, add images to showcase your work, and link your social media accounts.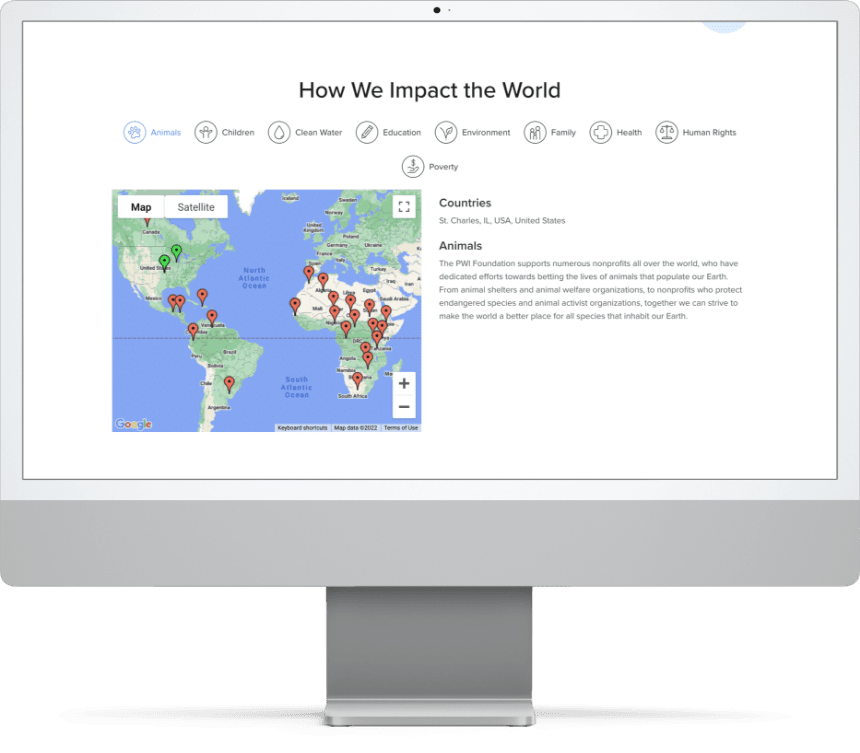 Your Location
Nonprofits on the hub represent countries and causes around the globe. You can share where you are making an impact by selecting your country information. You can be specific or broad—with options to choose cities, states, and countries and you can add relevant locations to your nonprofit.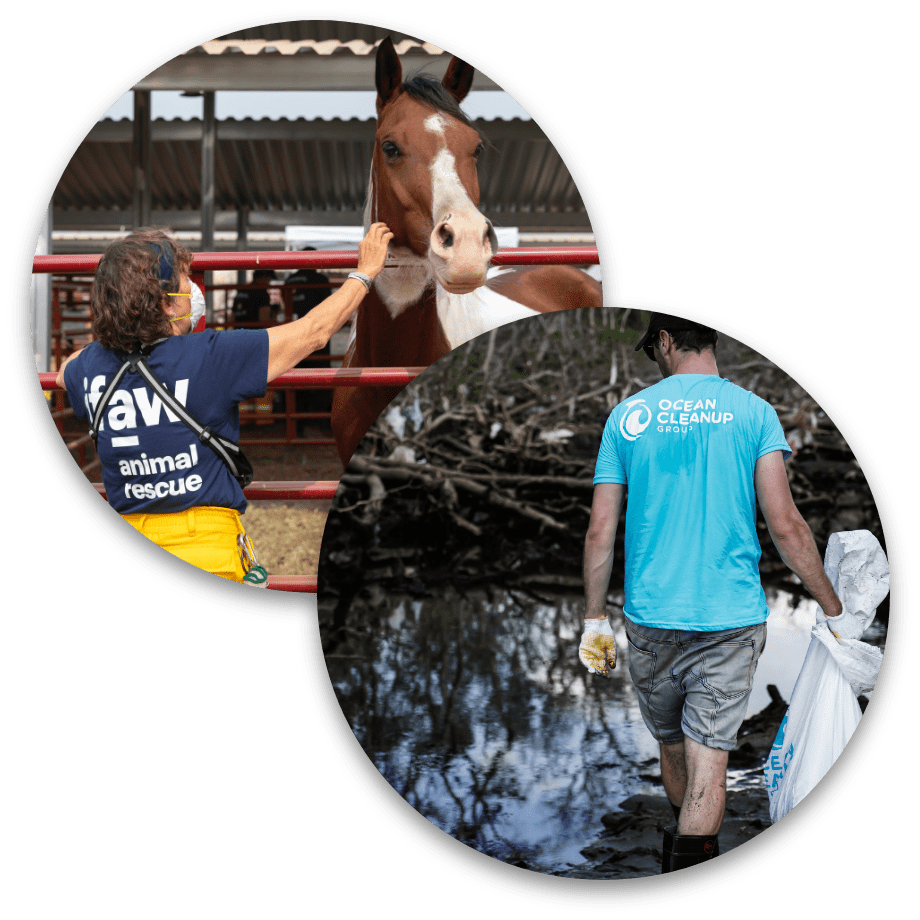 Your Cause
A space to share all about what you do and why you do it! Select from a list of causes and sub-causes to share what your organization cares about. Associate your nonprofit with relevant causes and gain credibility in your fields of work.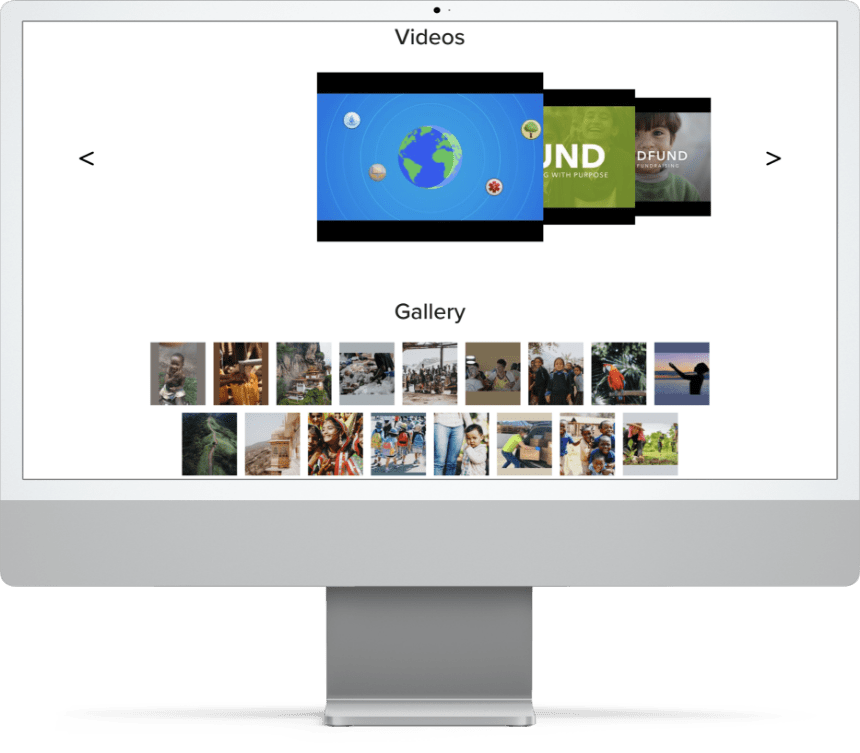 Your Photos & Videos
Add photos, videos, third-party-certifications, and contact information so users can reach out and learn more. A subscription box at the bottom of your PWI Profile allows visitors to sign up for your updates.
Request a Demo
We'd love to show you how our platform can help your nonprofit with fundraising
and visibility. Schedule a demo and a Nonprofit Coordinator will walk through your organization-specific needs to see how we can partner with you.
There's no commitment required to start a conversation with us.