Storyteller is an app that crowdsources stories about your organization, allowing various audiences to connect to your mission through a personal lens.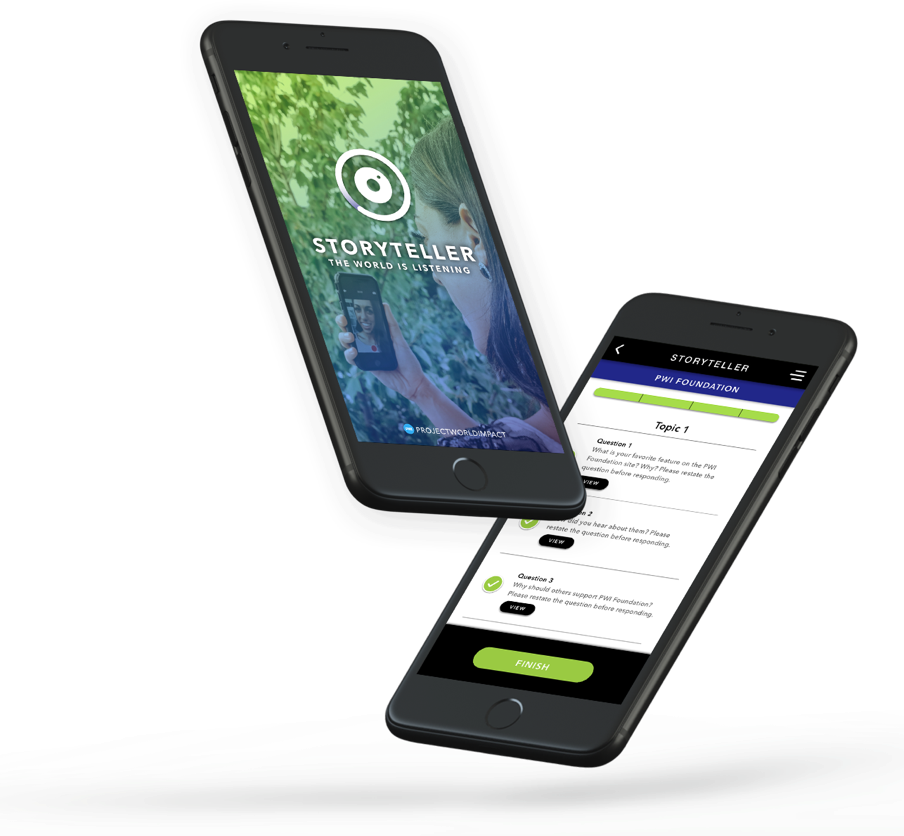 For every 100 testimonials, over 10,000 people see a video. Keep track of your testimonials through the backend of PWI. From here you can create topics for your viewers and stay organized through the storyteller process.
Download the PWI Storyteller app via the App Store to begin. After downloading the app, sign up or sign in. The user may also use their PWI account, or a social media platform, to sign in.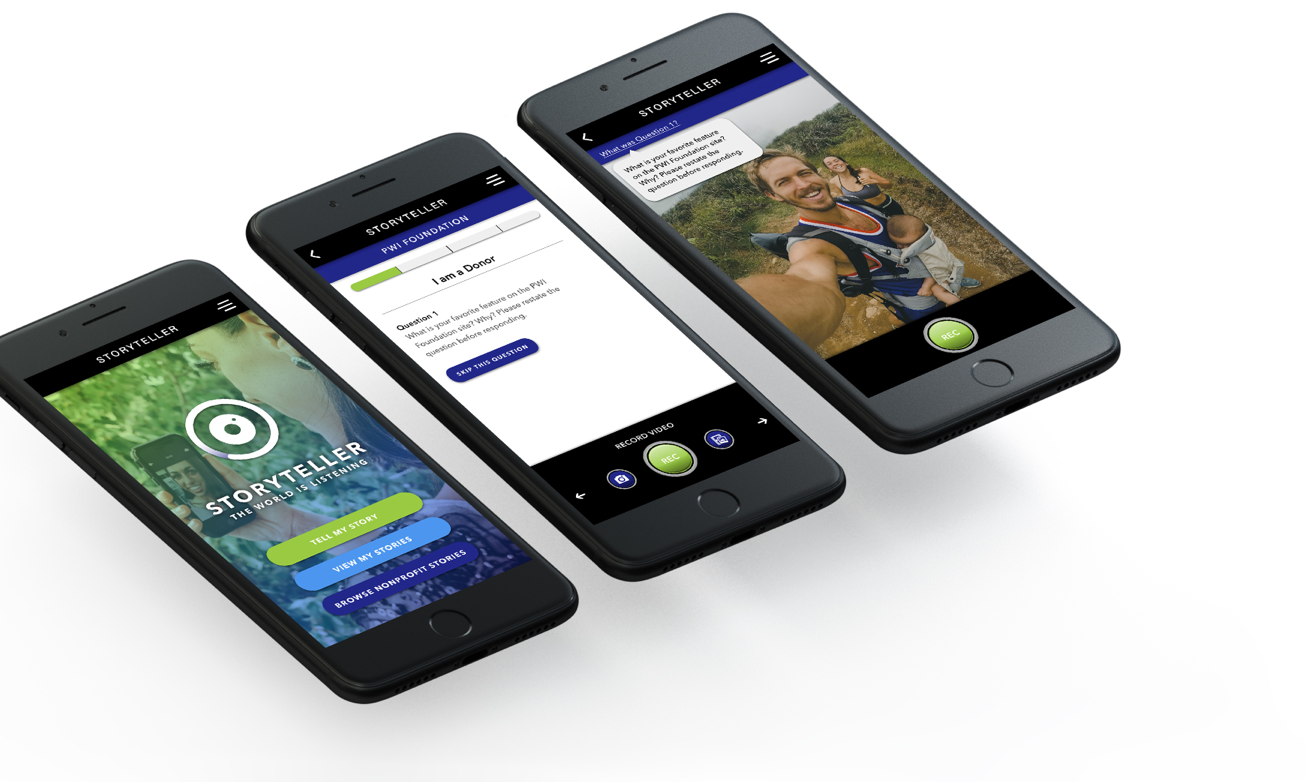 The idea is simple. Your supporters share their stories about working with you. While users instantly post to their personal social media, you are collecting a treasure-trove of testimonials about your organization.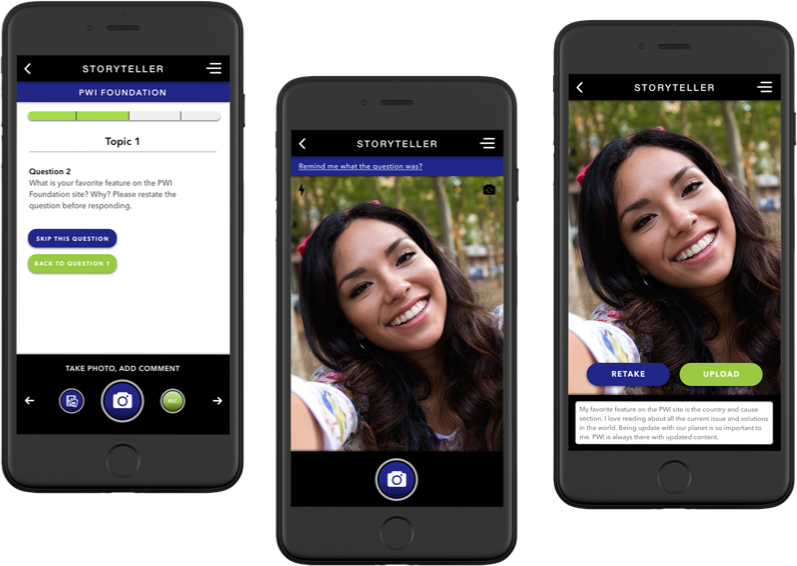 Your users are introduced with a simple user experience. Tap to begin and answer the question, when you're ready. Users can "Tap To Record Story" or "Take a photo, leave a comment".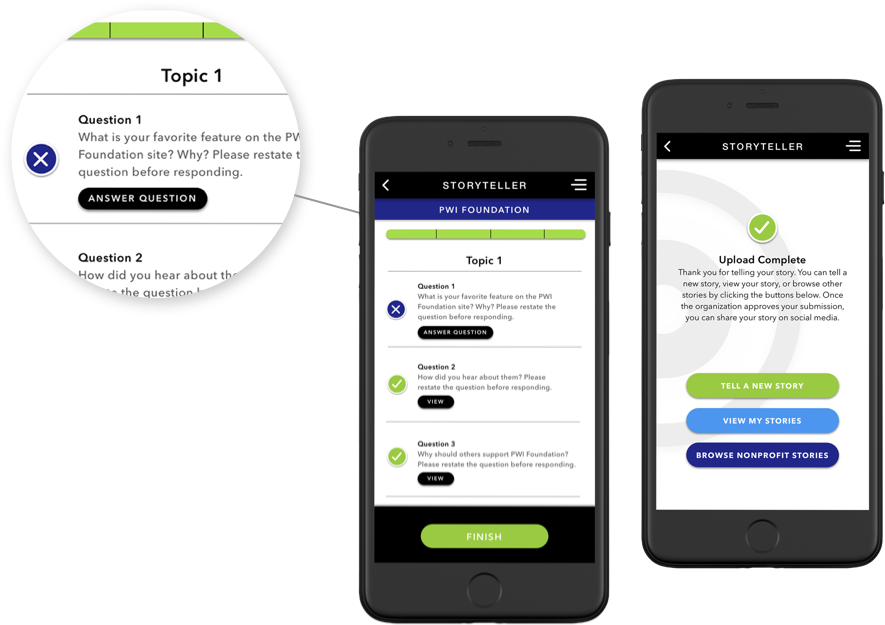 Users can skip questions about your topic if they wish to not say or simply don't have a strong answer. Once a users uploads a testimonial about your nonprofit, they will be alerted when you approve their video.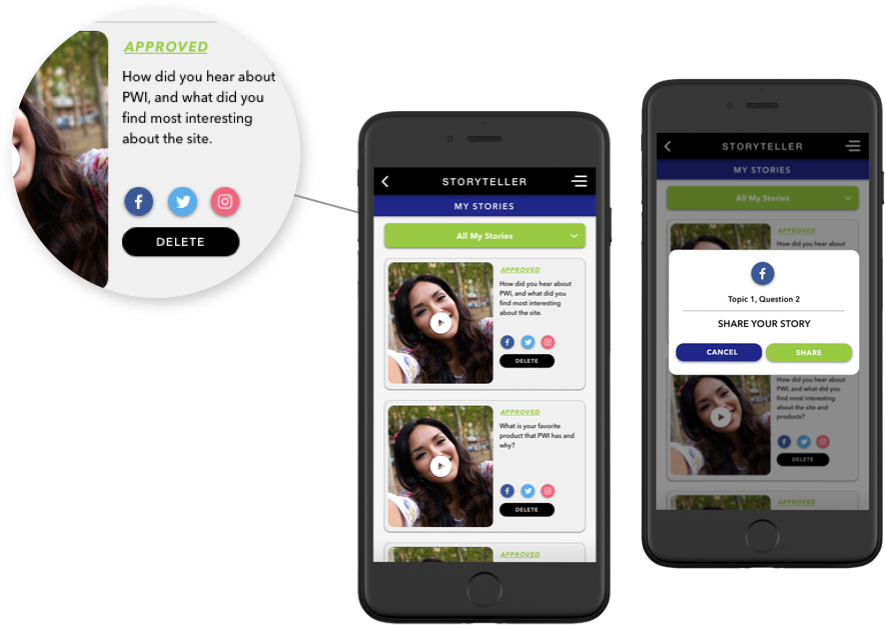 Once your organization has approved the videos/photos the user can now share their stories on social media. You as an organization can share any stories that are submitted to you.
Here you will create your question that relates to your topic. Think of easy questions that your viewers can answer without hesitation. This is your chance to market your nonprofit