Tap To Begin
Your users are introduced with a simple user experience. Tap to begin and answer the question, when you're ready. Users can "Tap To Record Story" or "Take a photo, leave a comment".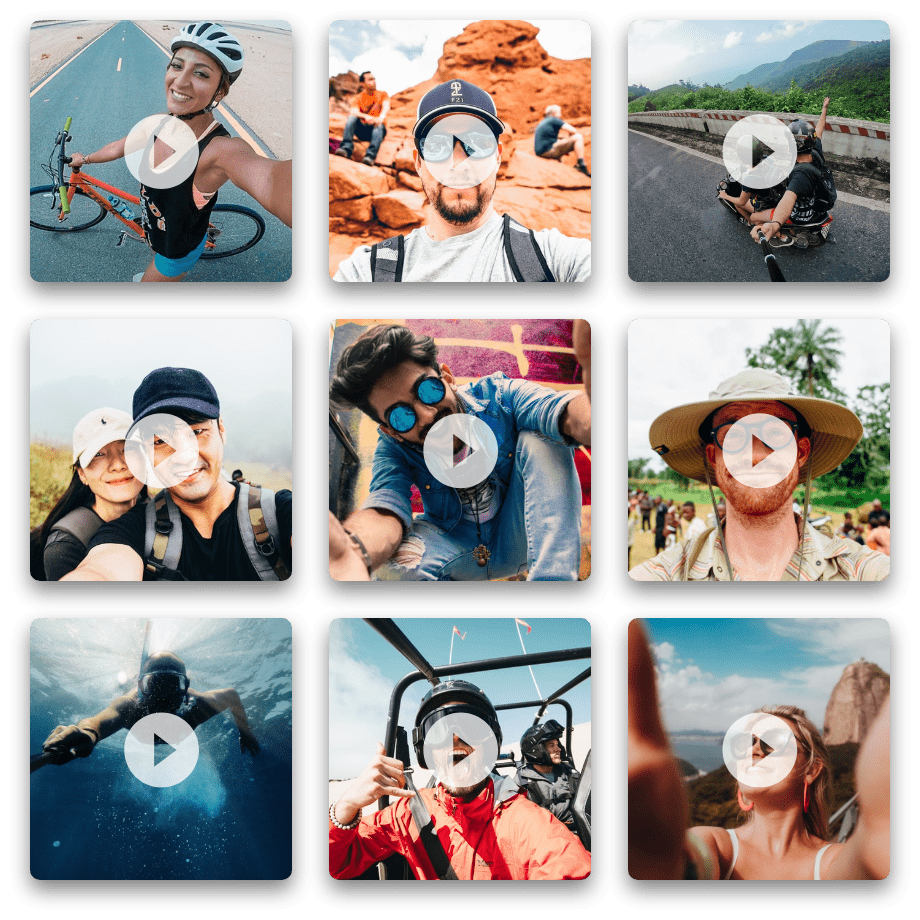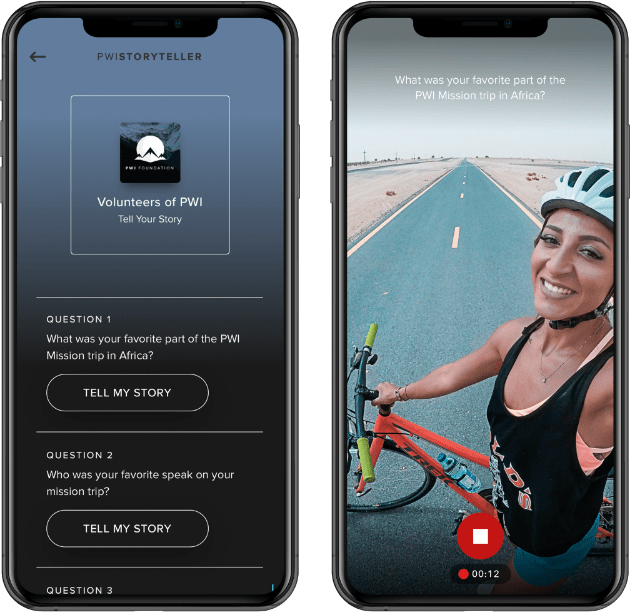 Ready, Set, Record!
Users can skip questions about your topic if they wish to not say or simply don't have a strong answer. Once a users uploads a testimonial about your nonprofit, they will be alerted when you approve their video.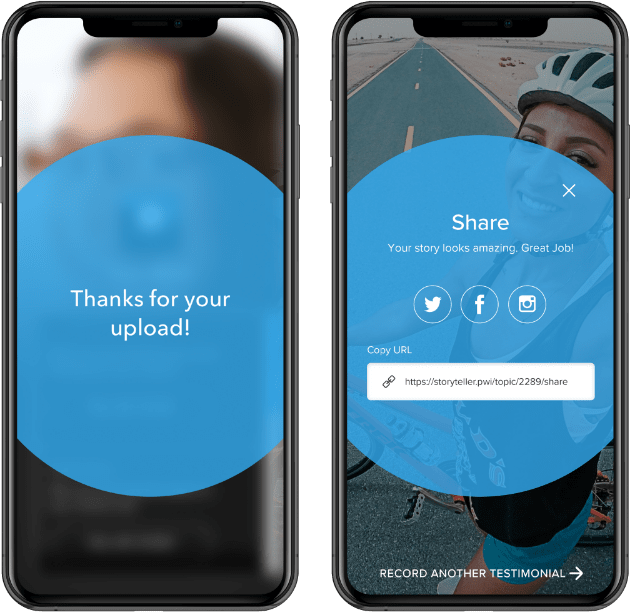 Upload & Share
Users can immediately share their videos on their personal social media. Once your nonprofit approves the video, it will be viewable on your PWI Profile and available to download, embed, or share on social media.
Storyteller Calculator
Estimate the impact that PWI Storyteller testimonials will have on your impressions by inserting your projected number of testimonial videos.
Request a Demo
We'd love to show you how our platform can help your nonprofit with fundraising and visibility. Schedule a demo and a Nonprofit Coordinator will walk through your organization-specific needs to see how we can partner with you.
There's no commitment required to start a conversation with us.