PWI Shoutout is a way for you to expand your visibility by getting in front of our social media networks. Simply send us the message that you want us to post, and we will give your organization a shout out! With one post, you are featured in front of our network of millions of viewers.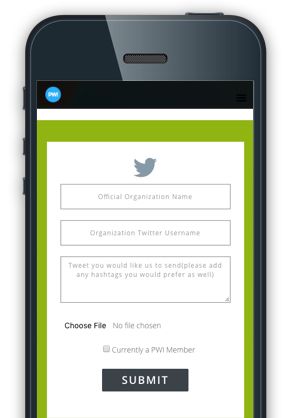 Submit the post you want us to tweet.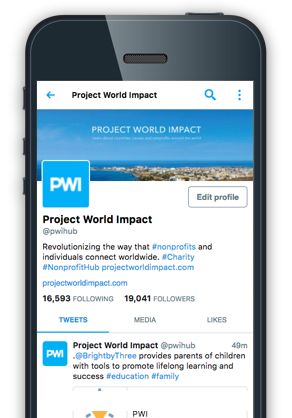 We will post the shoutout you send us on any of our given social channels.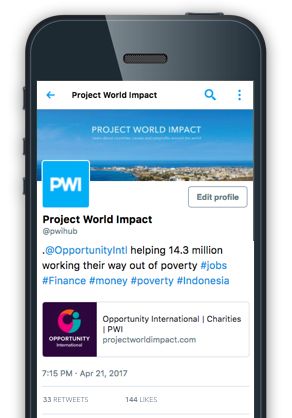 Our social media channels have over 300,000 visits every month and and our tweets get over 2 million impressions monthly.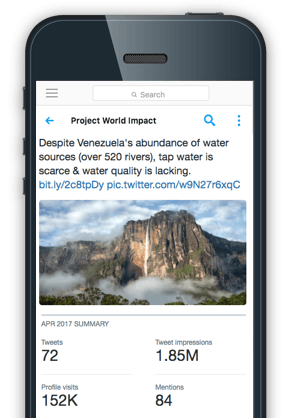 Each tweet will be seen by about 40,000 targeted viewers who are interested in nonprofit causes.
SUBMISSION FORM
Please Submit Your Twitter Post
Please note that PWI is not committed to send out your message or to send it out in a given time frame. We reserve the right to review and approve all messages before distribution in accordance with our terms and conditions.
Are you a nonprofit and interested in becoming a member?
Visit projectworldimpact.com/pricing to get started today!