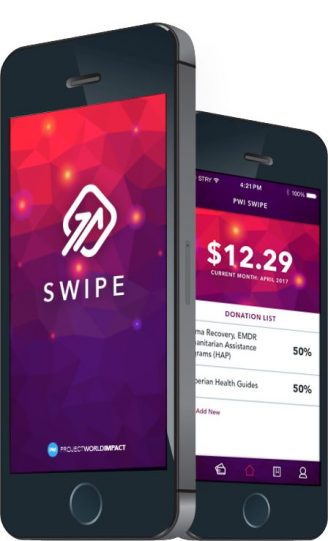 THE AVERAGE PERSON HAS $30 IN CHANGE EACH MONTH
What if that spare change could be given to your organization? Swipe allows your organization to receive donations in the form of your supporters' change from daily purchases.
Donating Change with Every Card Swipe
Users simply link a credit or debit card and Swipe rounds purchases up to the nearest dollar, donating the leftover change to benefit your organization. Swipe requires no change in your supporters' spending habits, and allows them to effortlessly raise money for your cause.

PROMOTE
PWI Swipe to your supporters

TRACK
donations from supporters' extra change to your cause

GAIN
consistent and convenient funding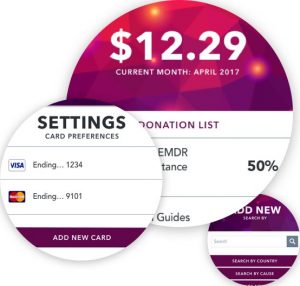 HOW IT WORKS
What you have to do:
Tell your supporters to sign up for PWI Swipe.

What your supporters have to do:
1. Download the Swipe app.
2. Sign in with their Facebook, Google, Twitter or PWI
account.
3. Link their credit or debit card with the app and select your
nonprofit.
4. Shop as normal and benefit your cause along the way!

PWI takes 0% of money raised through Swipe, which means that 100% of your supporters' change can go directly to you.