Link Your Card
Once you've linked your desired credit and debit card, there is nothing else you need to do to begin donating your spare change!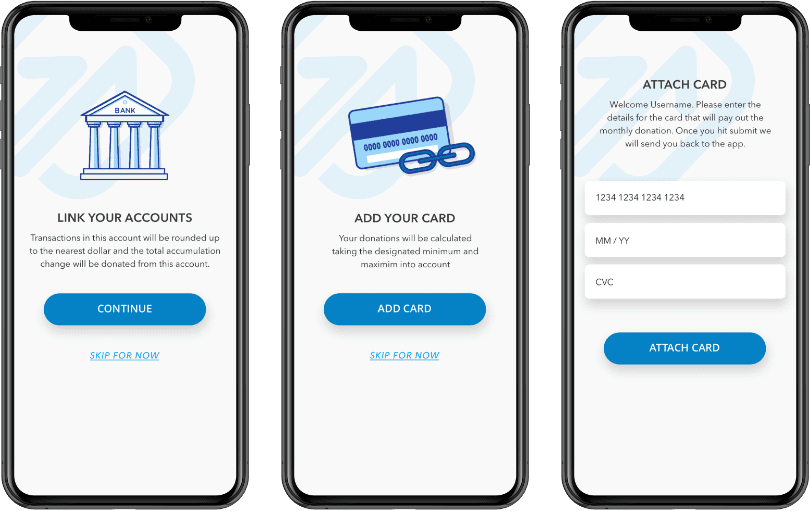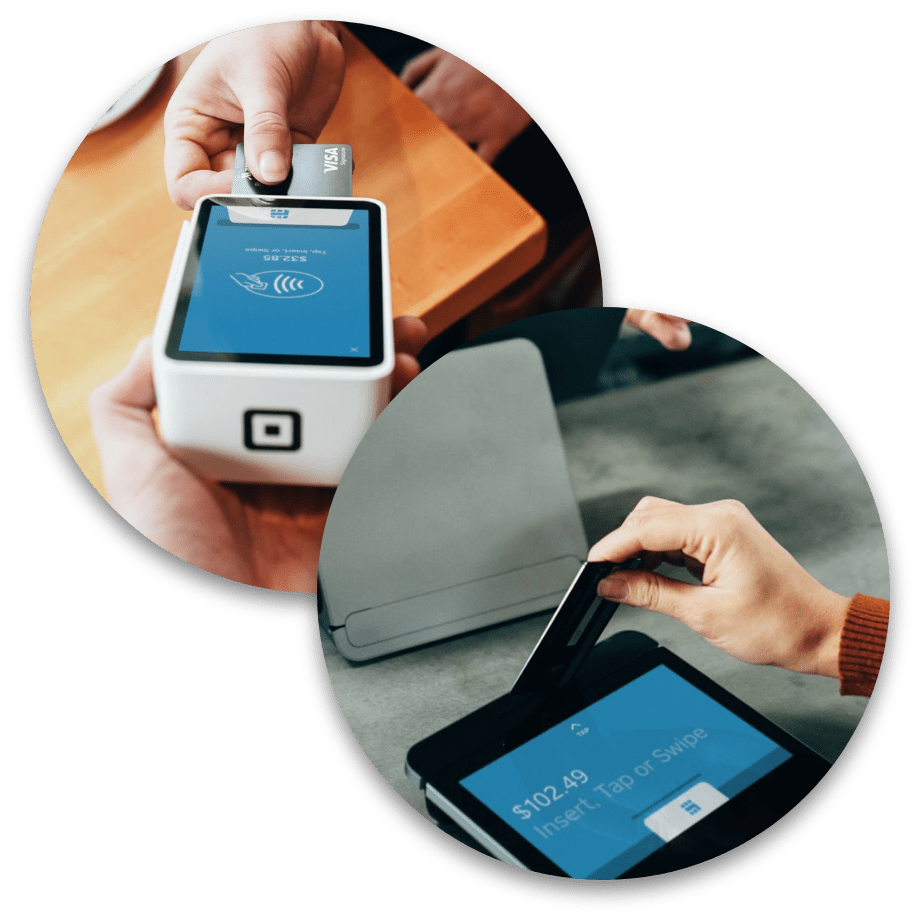 Shop as Normal
Donating your change is easy. Once you have PWI Swipe connected to your credit or debit card, all you need to do is shop as normal. Every time you use that card, the change up to the next dollar will be donated.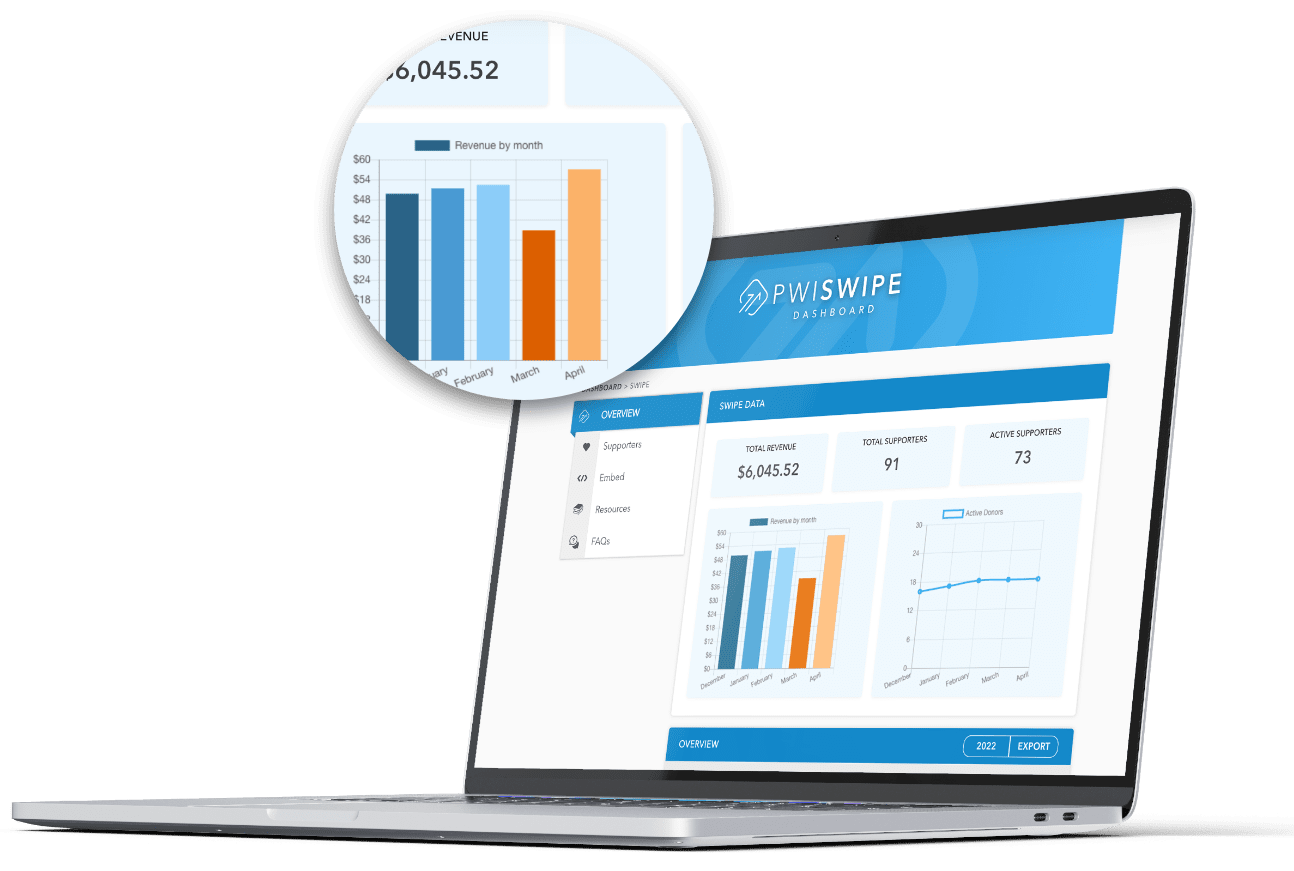 Nonprofits Track Progress
Nonprofits partnered with PWI Swipe can visit their Swipe dashboard to track the donations their supporters have made through PWI Swipe.
Swipe Calculator
Estimate the amount of money you will raise with PWI Swipe by adding your projected number of donors.
Request a Demo
We'd love to show you how our platform can help your nonprofit with fundraising and visibility. Schedule a demo and a Nonprofit Coordinator will walk through your organization-specific needs to see how we can partner with you.
There's no commitment required to start a conversation with us.
Download the App
Download the PWI Swipe on the App Store or Google Play to use for your next conference.