FEATURES

Agendas
The agenda feature allows for users to quickly access the schedule and pertinent details of each event within the conference.

Notes
The notes feature allows users to easily access a note-taking function where they can jot down ideas and key points from the conference. Notes can be exported to an email address.

Speakers
The speakers function allows for users to read the biographies of the keynote speakers at the conference.

Maps
The map feature enables users to quickly and efficiently navigate around the conference. Multiple maps can be uploaded to the app.

Surveys
Ask questions that cover topics that mean the most to you - such as speaker ratings, conference logistics, breakout session value, and overall conference satisfaction. The surveys can be multiple choice, text, true/false, or yes/no format. Basic data analysis is also provided.

Polls
The polls feature allows you to anonymously poll your audience on any topic of your choice.

Social Media
Setup feeds based on hashtags related to your event that will show up in the social feeds.

Lists
The list function allows you to create your own custom lists that may be helpful for your event.

FAQs
Frequently Asked Questions (FAQ's) allows you to proactively provide answers to the most popular questions you predict attendees will ask. Attendees can scroll through questions and see your answers.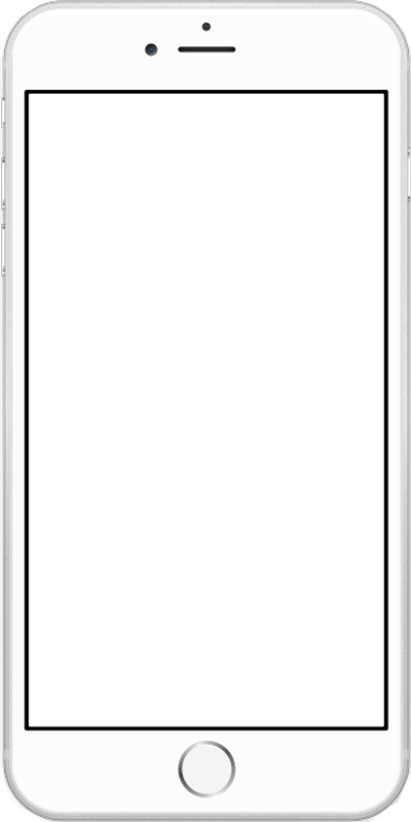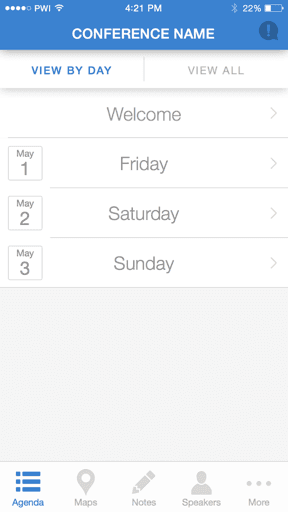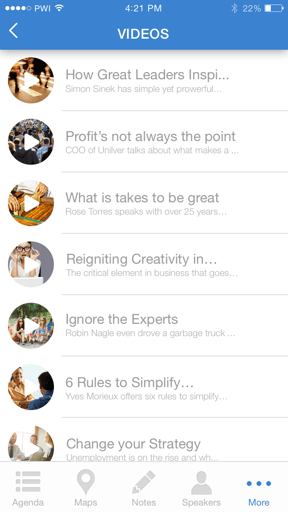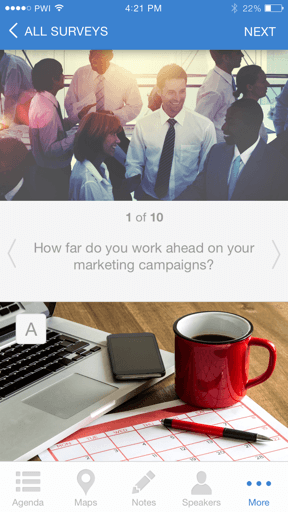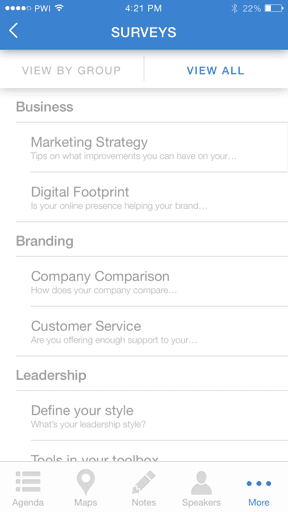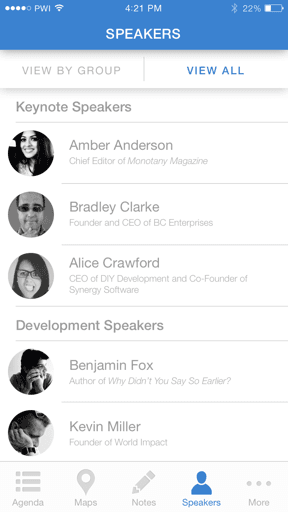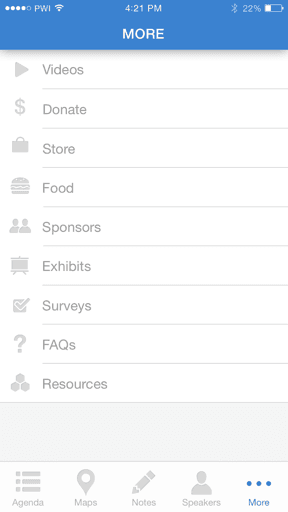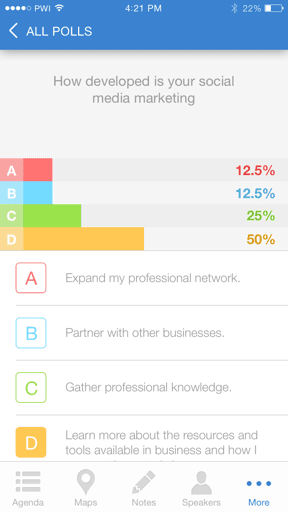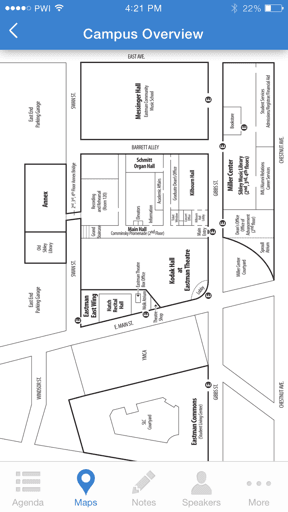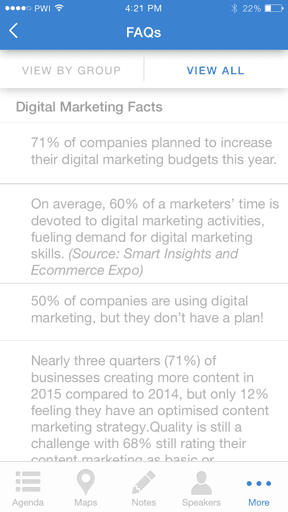 Click on the arrows to walk through the app features.