Your personal Conference App
Convene is a conference app that enhances attendees' experiences by extending the conference to the convenience of mobile devices.
Centralize your conference information and keep everyone informed. PWI Convene is an easy way to manage your event experience, track attendees and schedules, and gather feedback.
Gone are the days of printing and distributing conference materials. Simply download PWI Convene from the App Store or Google Play.
The agenda feature allows for users to quickly access the schedule and pertinent details of each event within the conference.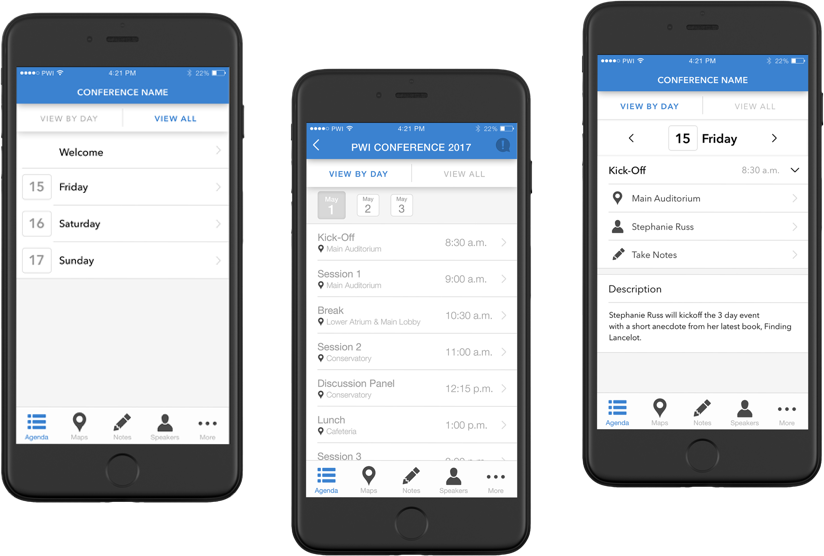 The map feature enables users to quickly and efficiently navigate around the conference. Multiple maps can be uploaded to the app.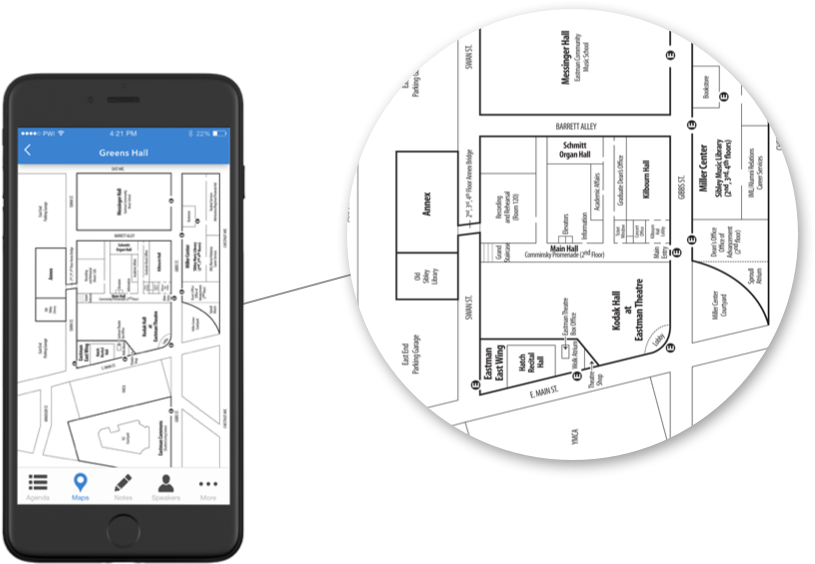 The notes feature allows users to easily access a note-taking function where they can jot down ideas and key points from the conference. Notes can be exported to an email address.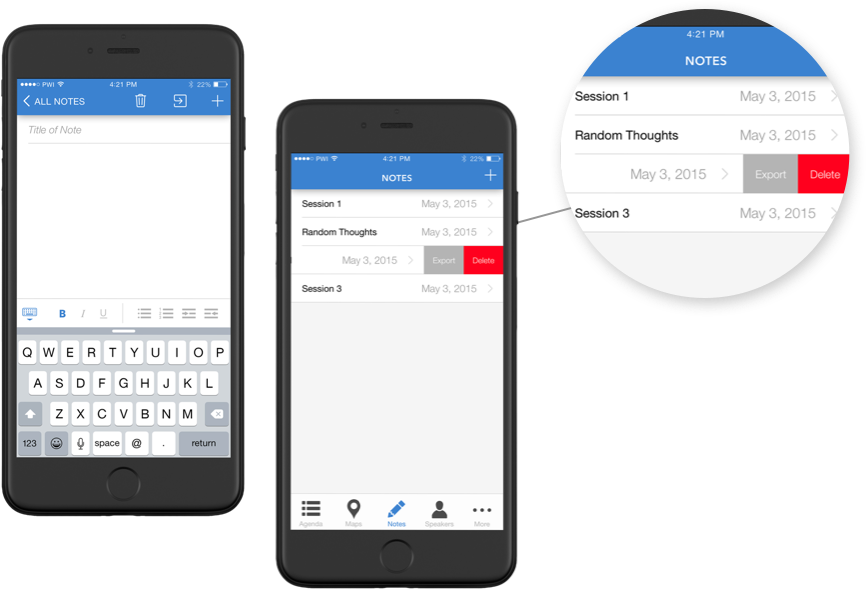 The speakers function allows for users to read the biographies of the keynote speakers at the conference.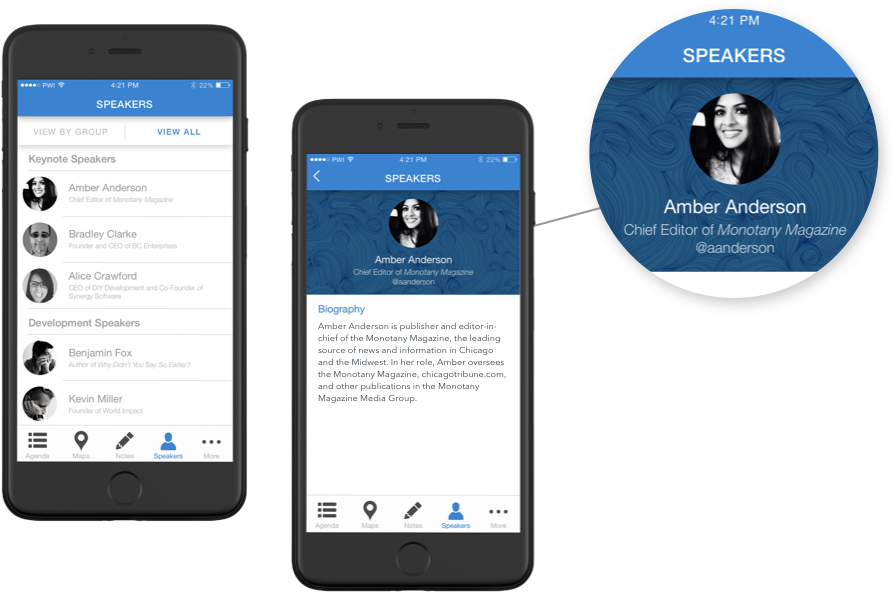 The Convene app allows users to watch videos, donate, shop, explore exhibits, take surveys, and more!