Whether you enable paid ticketing or just collect RSVPs, having a shareable event page makes all the difference in making registration happen fast. Your attendees can also easily promote and share your event page on their own social media.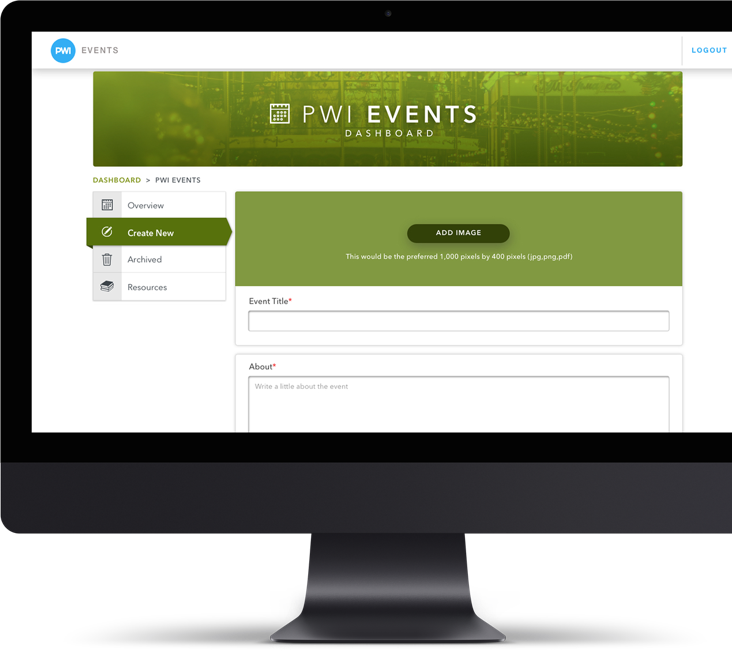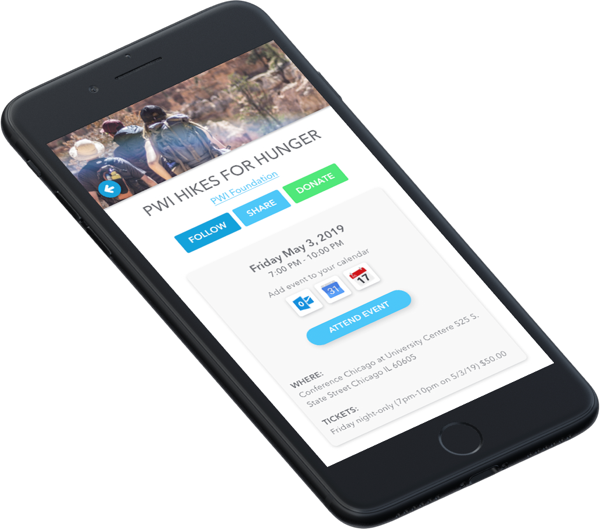 Do you ever wish you had a way to advertise your events to a wider audience? Imagine if you could capitalize on a new network of thousands of cause-minded individuals who care about the work you're doing.
Promoting your next event just got easier. Whether it's an upcoming retreat, fundraiser, or gala, completely customizable event pages will allow you to post, promote, and track from one place.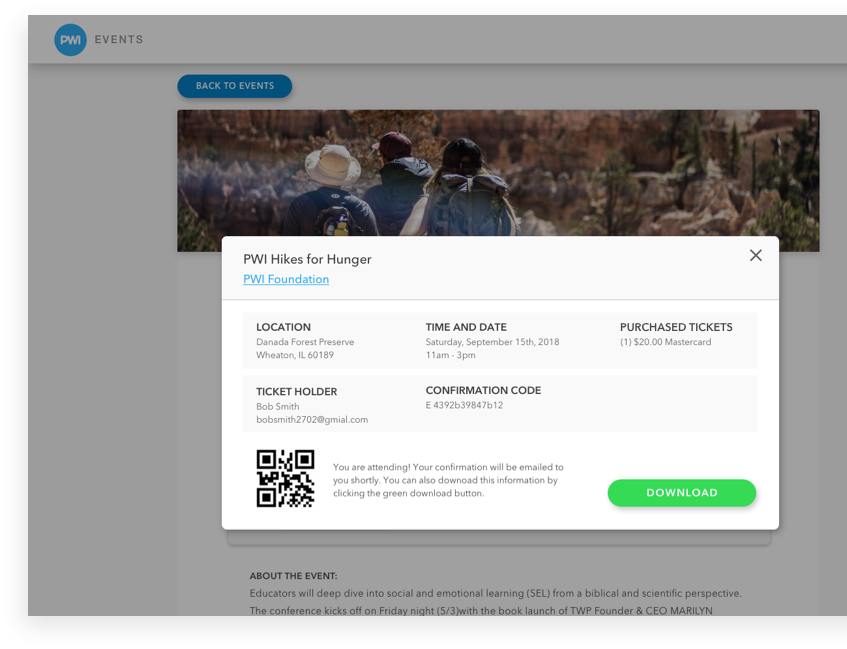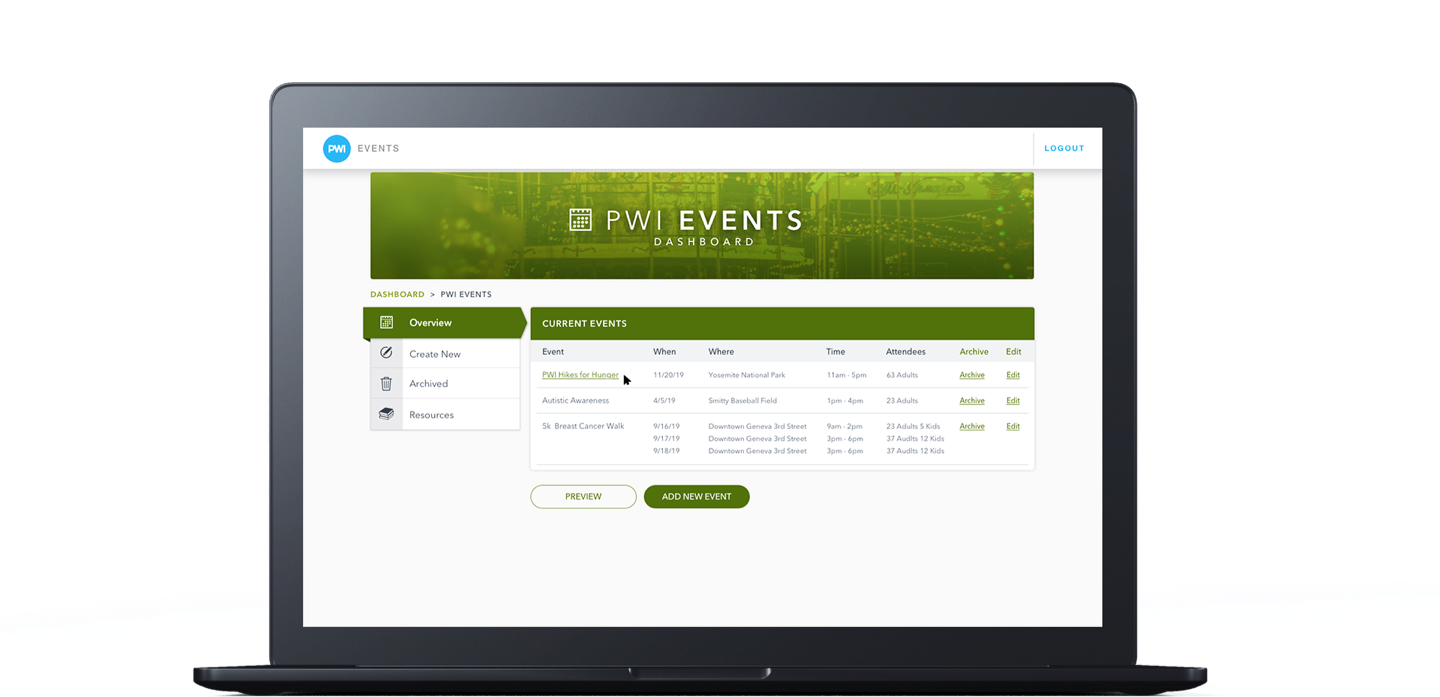 Everything you need can be accessed from your nonprofit dashboard, making it easy to manage your events. Plus, you can download attendee lists and information as you need them.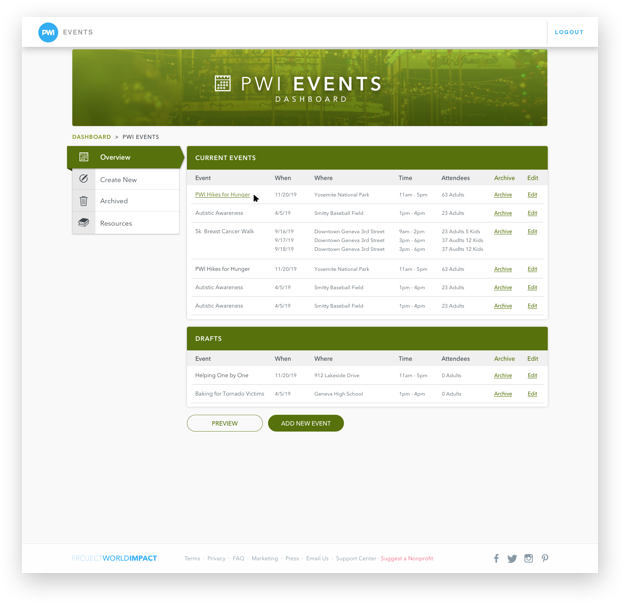 The Overview tab will help keep track of all your information about every events. Allowing you to see quick information like current attendees, time, where and when.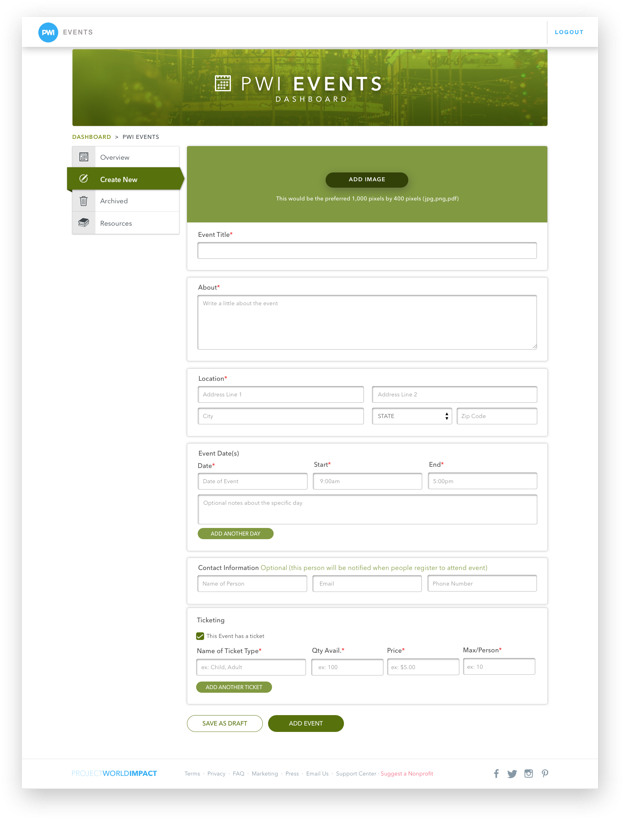 It is easy to create a custom event page for your organization. Choose your event date(s), add your details, and enable ticketing if needed. Once published, there is nothing more you need to do!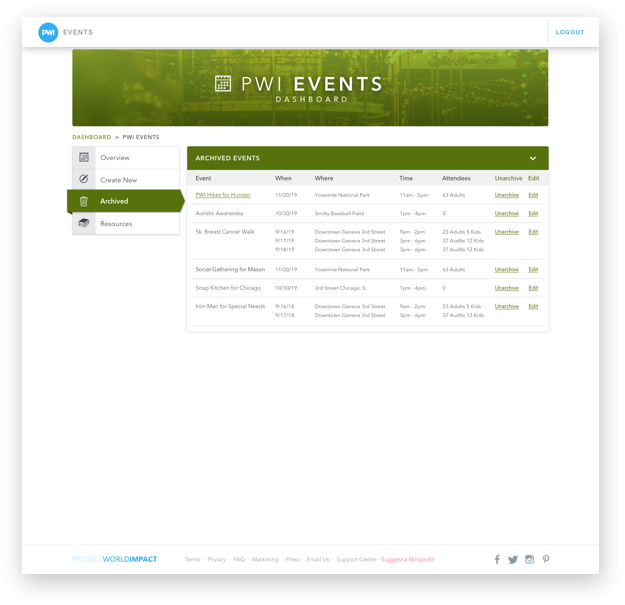 You have full control of your event pages. Share your event when ready, and view previous events and attendance as you plan for your next one.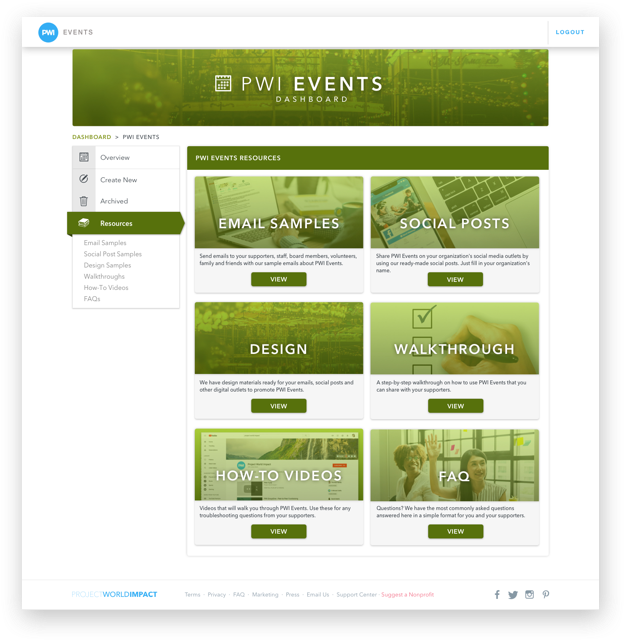 Need help promoting your event? We have you covered with prewritten emails and social media templates to amplify your message. Need some extra guidance getting set up? Walkthroughs and FAQs are yours to use.