PWI Auction is designed to take your next auction digital, offering a place for your supporters to bid for items, buy raffle tickets, and more—all in one hub. Low attendance at live auctions, solved.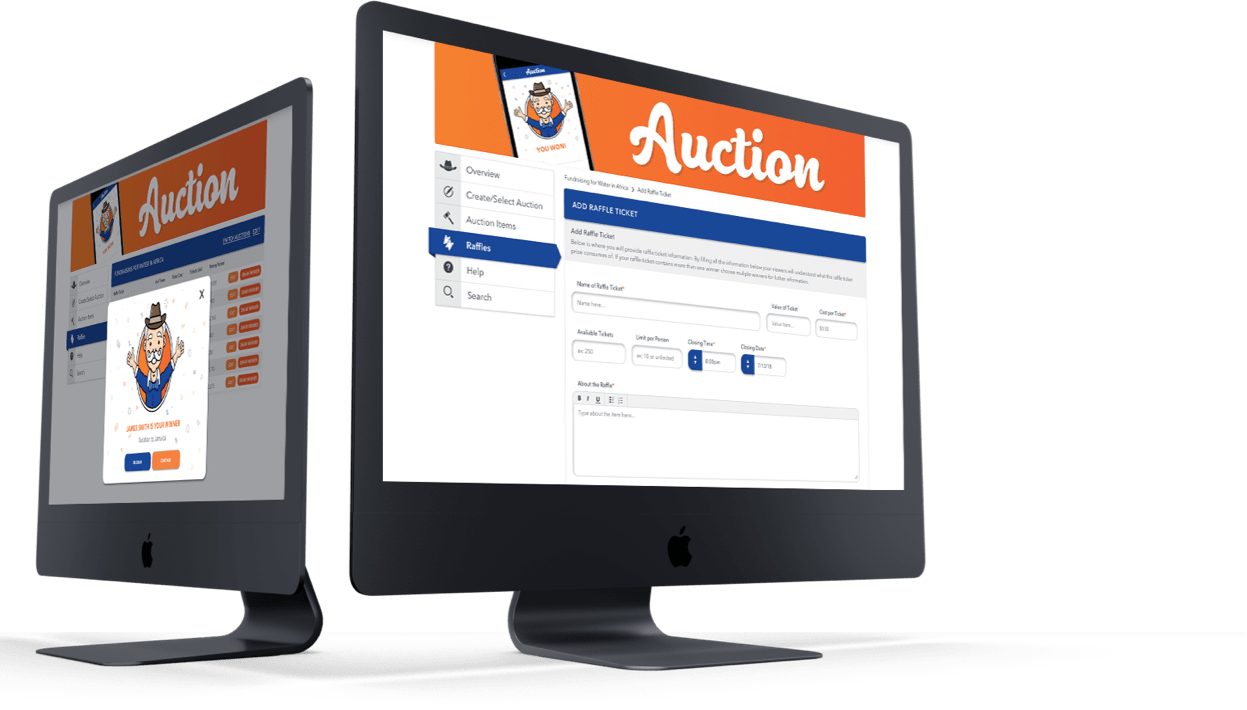 Monitor
& Manage
Manage your auction items, track bidding, contact winners, and run your auction on the go.
Download the PWI Auction app from the App Store or Google Play to use for your next event.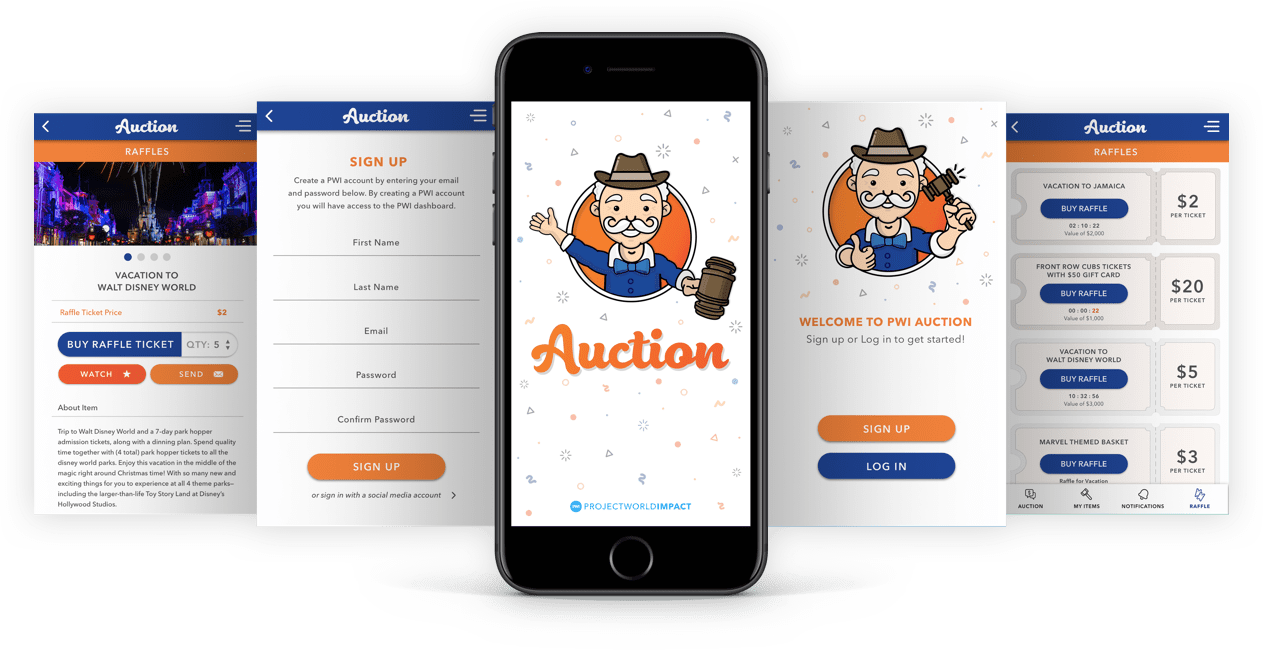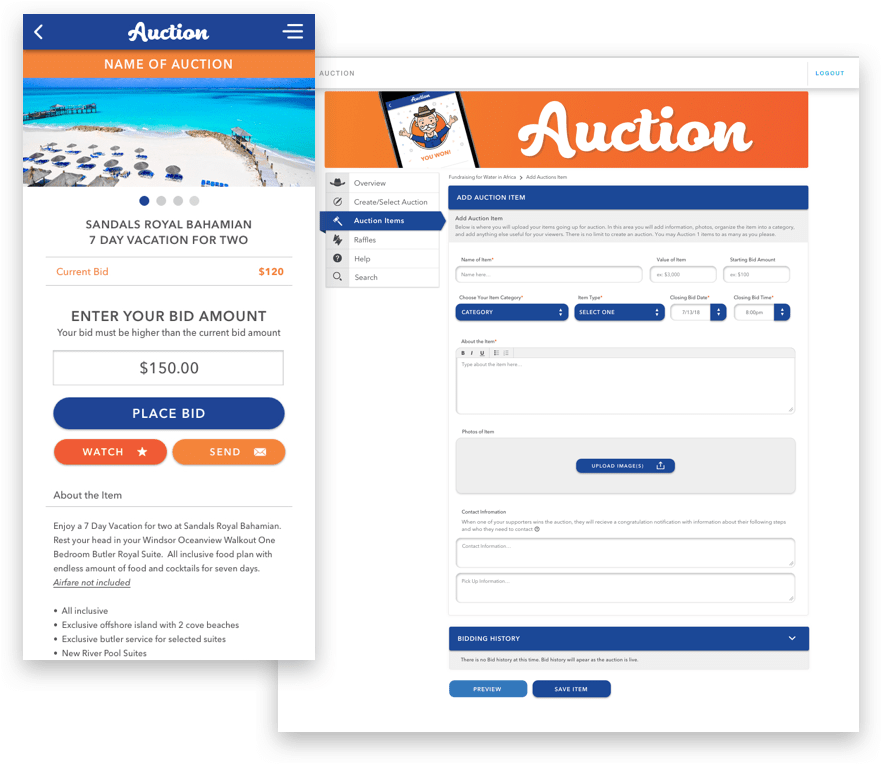 It's easy to get started. Add your auction items by category, upload images, and add descriptions. You can start your bid at any price.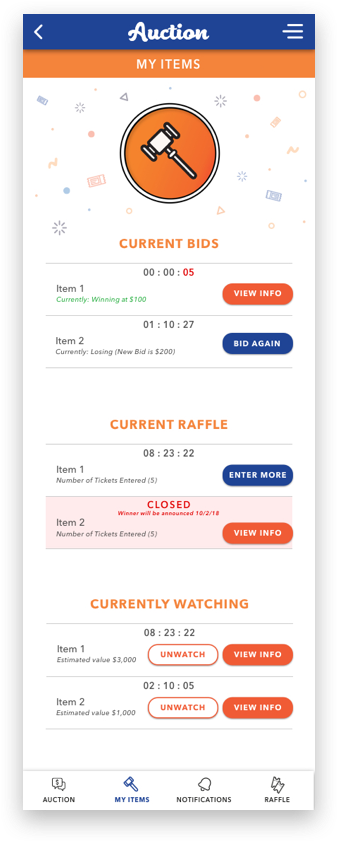 Supporters can bid as many times as they would like, right from the app. Once the auction is over, they will automatically be alerted if they have won or if bidding is closed.
You'll always be able to export your supporter's contact information and bidding history.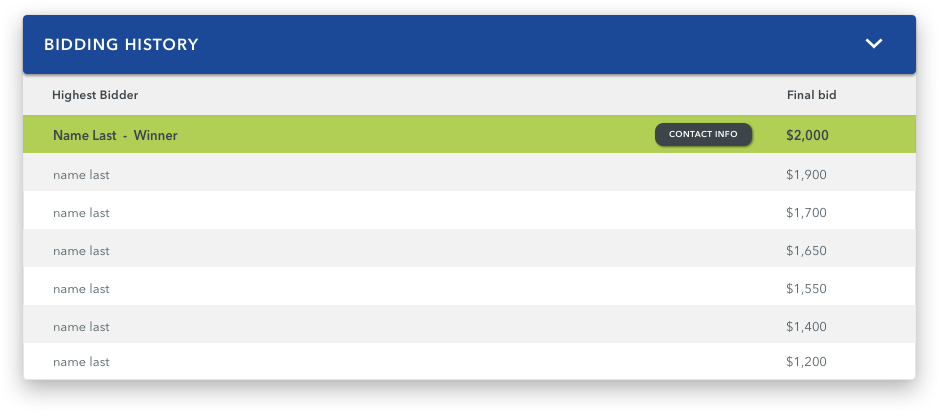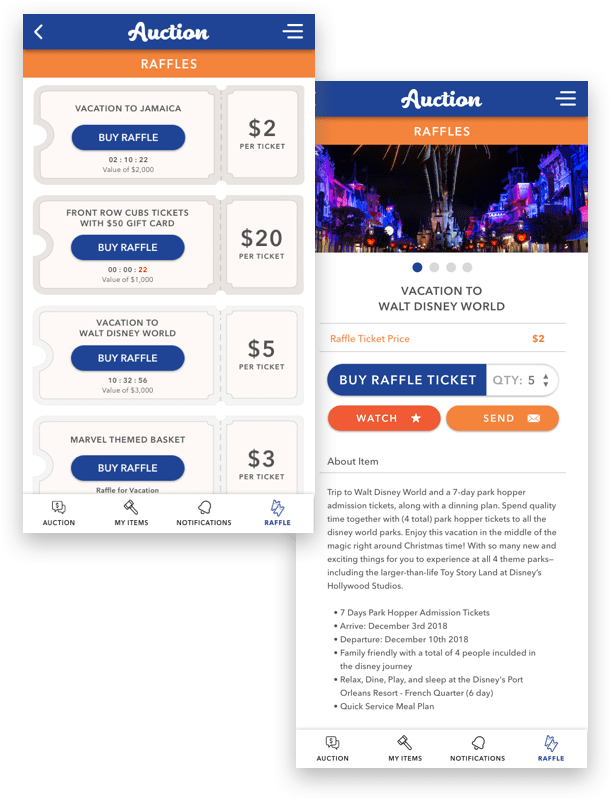 Raffles in PWI Auction are simple. You set the cost and quantity of raffle tickets, and a winner is notified once the raffle ends or tickets run out.
Draw your winners from your PWI Dashboard by the press of a button. Everyone participating will automatically be notified.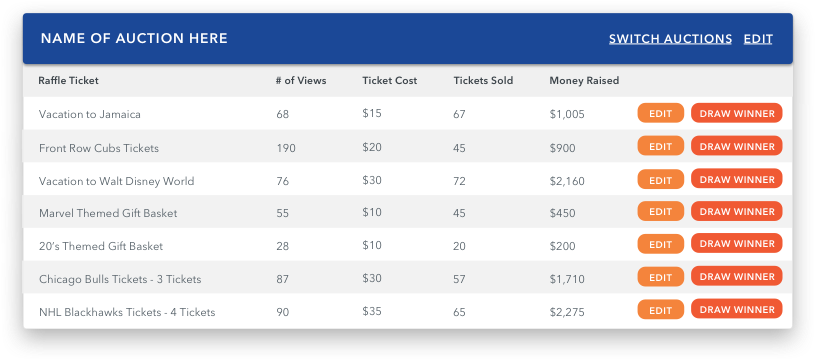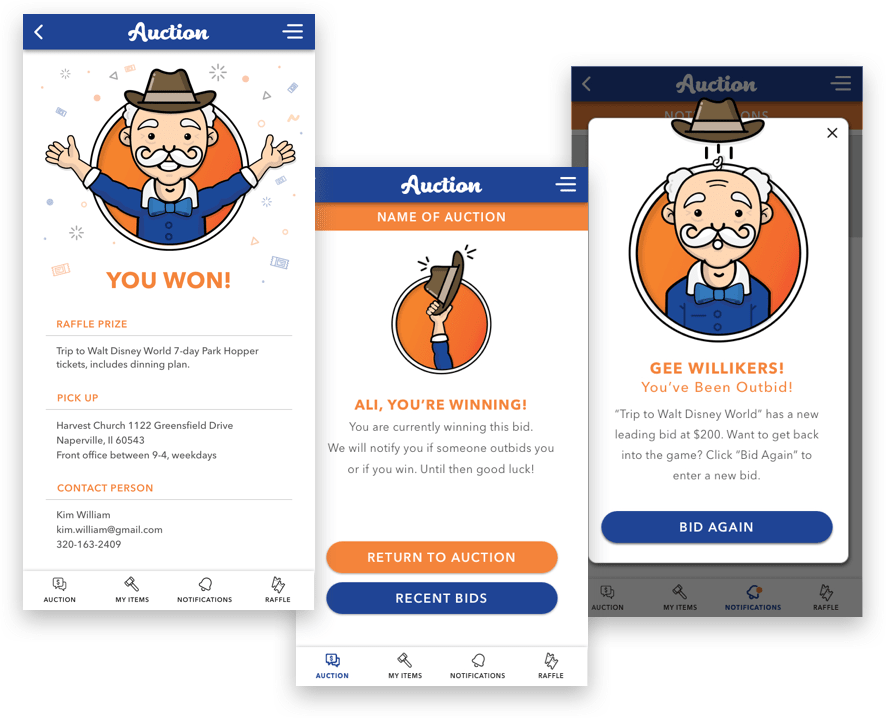 Your supporters will be directed by our cartoon animation, "Auction Al," as they navigate the app—and he takes care of all the notification details.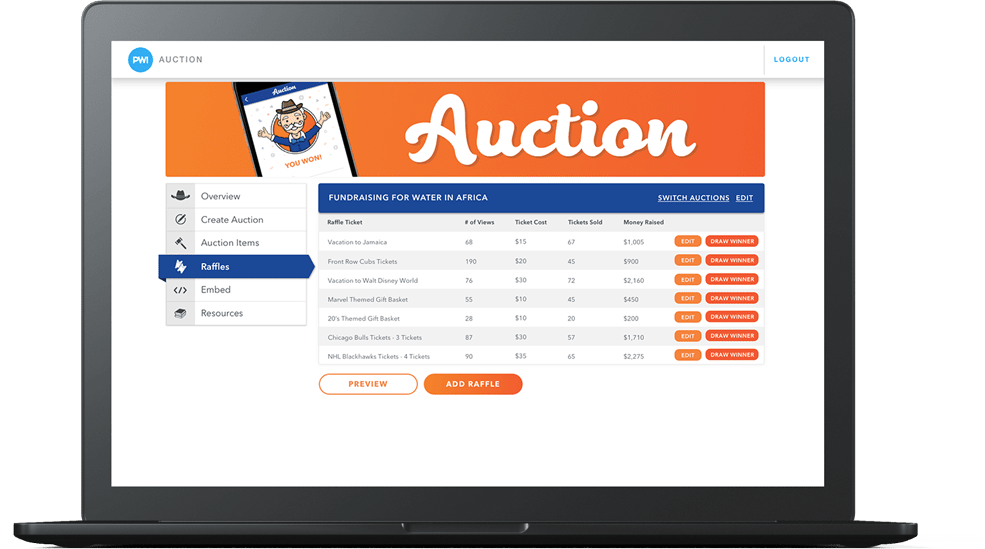 Under each raffle item you can see the status of ticket sales as well as the total amount you've raised. Draw a winner when the raffle is over and alert the user with details that they have won.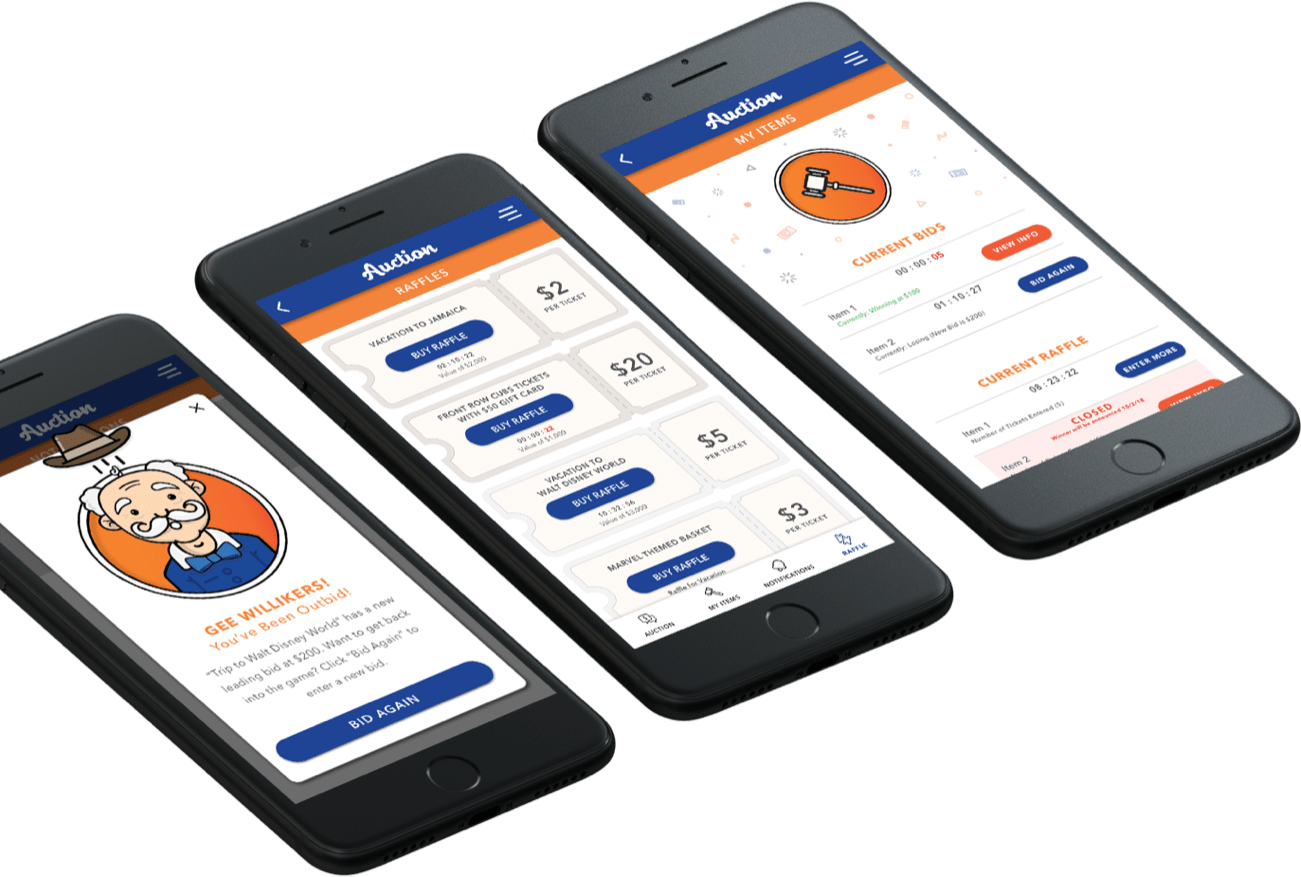 Download the PWI Auction on the App Store or Google Play to use for attending an auction virtually.