Monitor & Manage
Manage your auction items, track bidding, contact winners, and run your auction on the go through the PWI Auction app.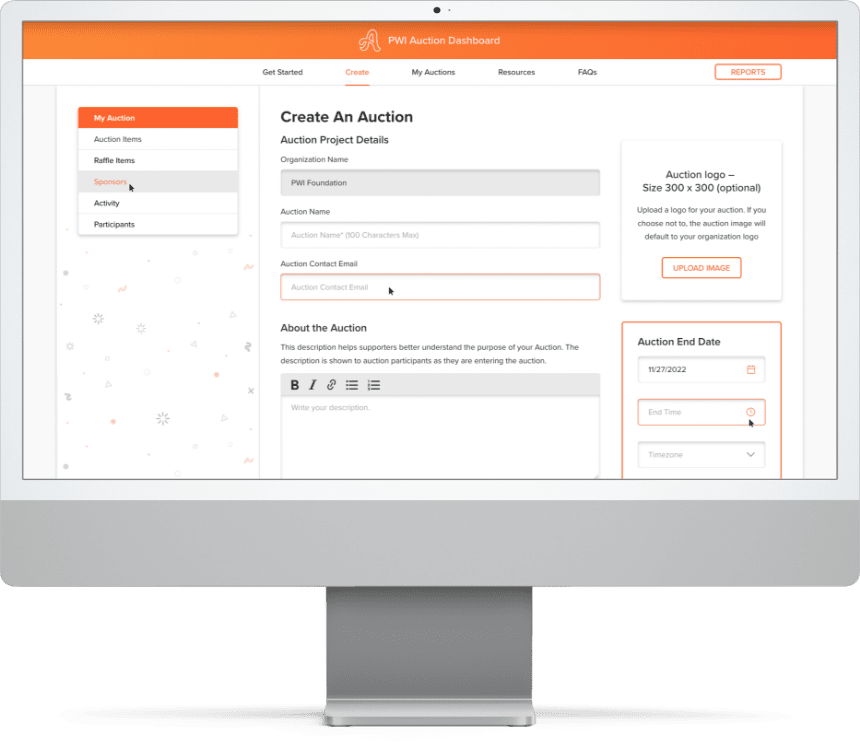 Create an Auction
Customize your primary auction details by adding a logo, date, contact information, and more. Once set, your attendees will see this information as soon as they download the PWI Auction app.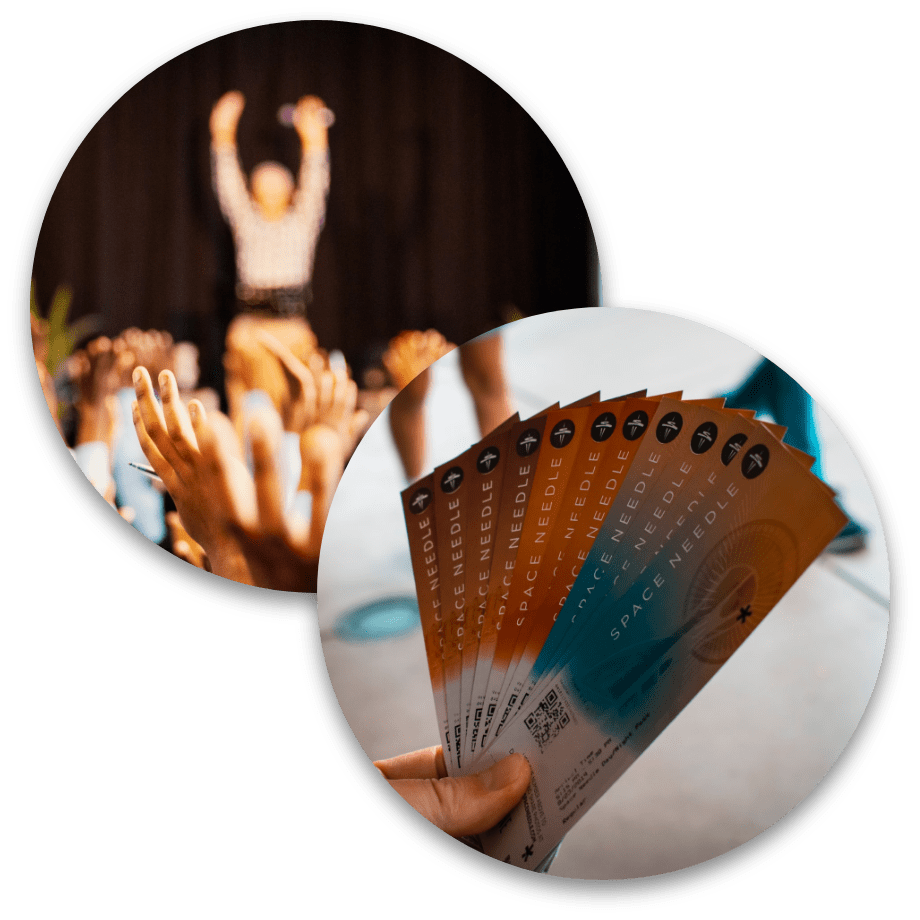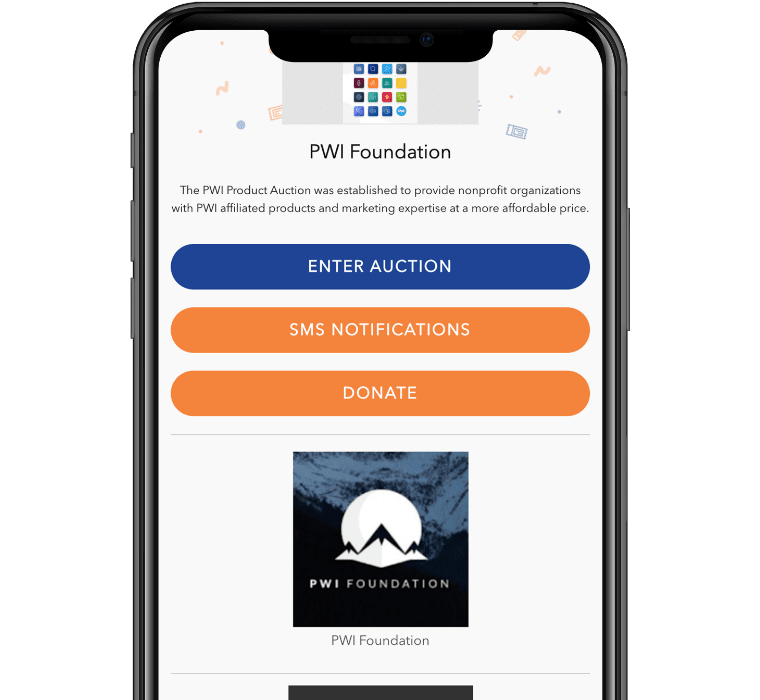 Sponsors
Visit the Sponsors page to present your loyal sponsors that helped make your auction possible. Connect sponsors directly to items if a sponsor made a specific donation for an auction or raffle item.
Auction Calculator
Estimate the money you will raise with PWI Auction based on your projected auction attendance, value, and frequency.
Request a Demo
We'd love to show you how our platform can help your nonprofit with fundraising
and visibility. Schedule a demo and a Nonprofit Coordinator will walk through your organization-specific needs to see how we can partner with you.
There's no commitment required to start a conversation with us.
Download the App
Download the PWI Auction on the App Store or Google Play to use for your next conference.