Download our simple Fund browser extension so that each time you open a tab you accumulate small amounts of change to be donated to the nonprofit you love.
Explore PWI Fund by downloading the browser extension. This simple, one-time download will help you raise money for the nonprofit you love as you surf the web.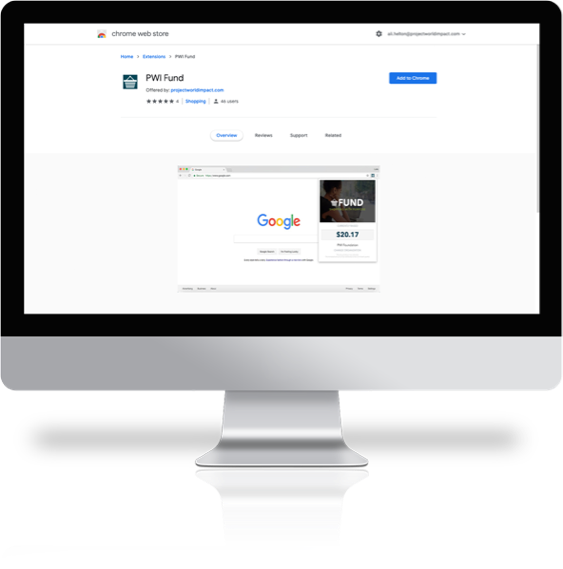 PWI Fund is available for download on Firefox and Chrome. Downloading the extension is a simple one-time process. Start raising money for your nonprofit of choice today.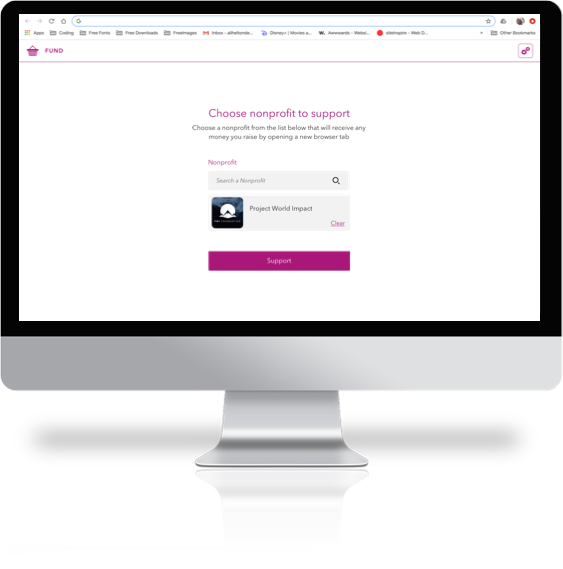 Choose a nonprofit you love that will receive any of the money you raise by opening a new browser tab.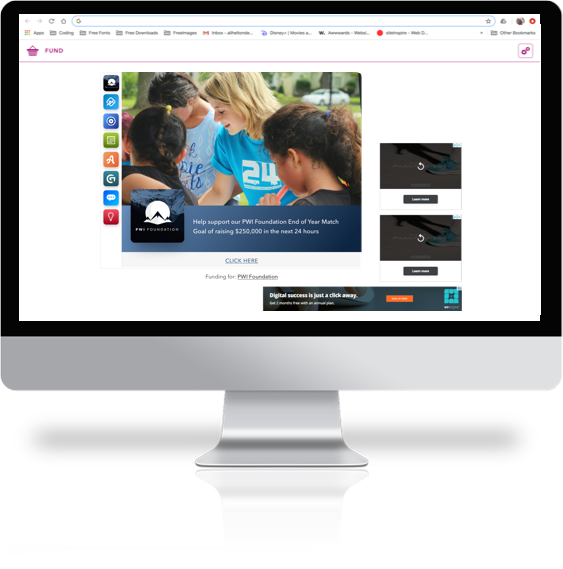 PWI Fund makes raising money easy. As you open a new tab using the PWI Fund browser extension, you accumulate small amounts of change. Watch the change grow and know your web surfing is doing good.
What are the benefits of using PWI Fund?
PWI Fund is a great way for your supporters to donate without doing anything different. They can shop online at over 1,800 stores, as long as they have downloaded the browser extension or app.
How do I promote PWI Fund to my supporters?
Glad you asked! We've written up a series of emails and social media posts for you to promote PWI Fund to your supporters, board members, constituents, volunteers and staff. All you need to do is copy and paste, then fill in the fields that ask for your organization's name [ORG NAME].
So this doesn't cost my supporters anything?
Not at all. The participating vendors are footing the cost, your donors are simply the initiators — their purchases are what send the donations to your organization.
What stores participate in PWI Fund? And how much of my purchase is donated?
Good question! There are over 1,800. To check out the list of participating vendors, visit https://projectworldimpact.com/fund. As for how much of your purchase is donated, it varies from vendor to vendor. Some stores will donate up to 25%, depending on what you purchased. For others it is much less.