Share volunteer opportunities with your supporters—and the PWI network—all from one central location.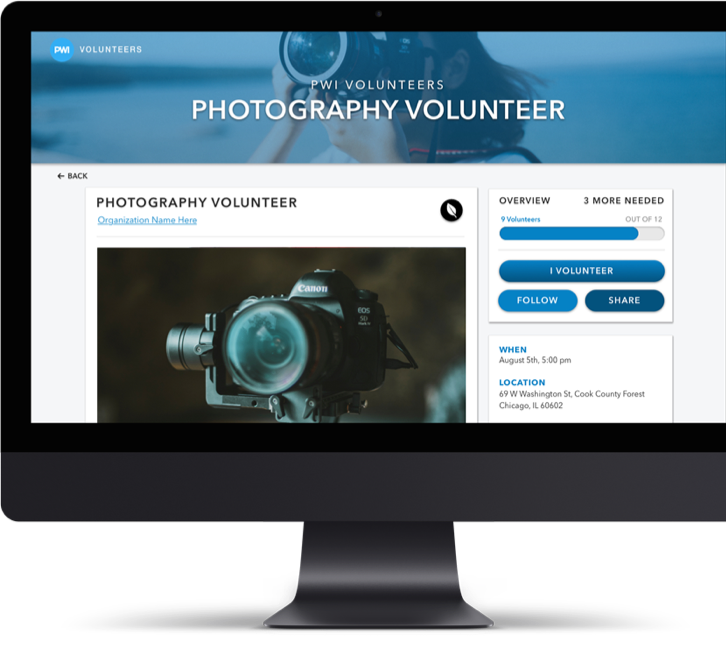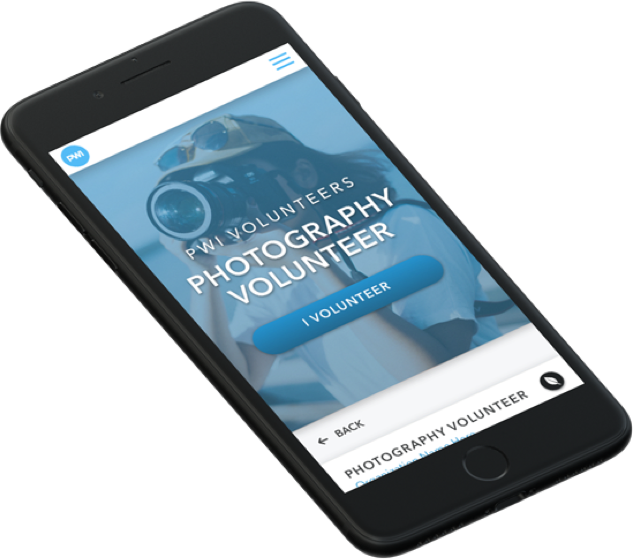 With the option to add required skills, you can be sure to effectively staff your next gala, race, event, or fundraiser with like-minded individuals that you need.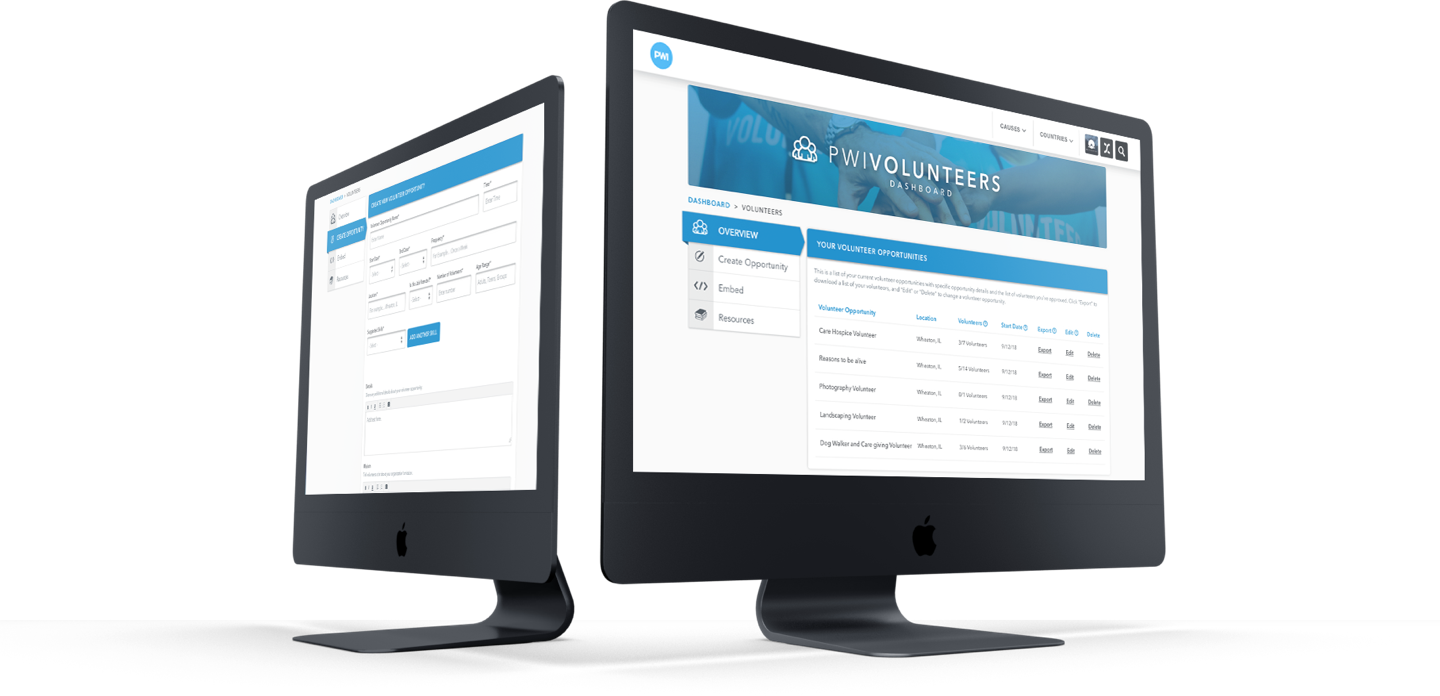 It is easy to stay organized through the volunteer process with your personal dashboard. You can create, edit, and delete volunteer listings with ease, and export a final list when you are ready.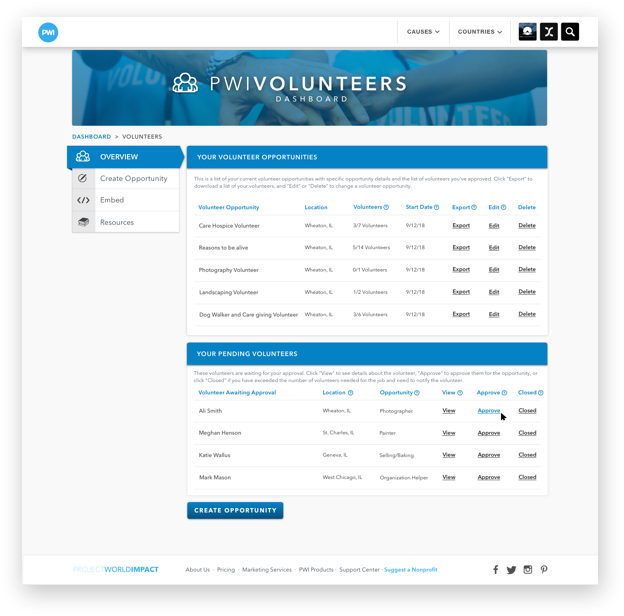 View the status of your volunteer opportunities, and edit or delete opportunities as needed. Once you're reading to rally the troops, export your volunteer list.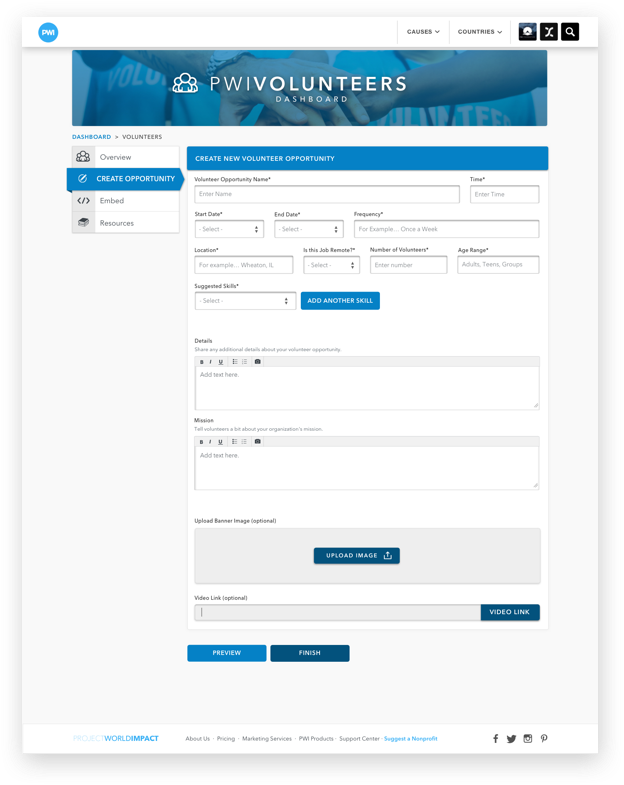 It is simple to post volunteer opportunities as you need them. There is space to include everything your candidates need to know, making collecting qualified volunteers stress free.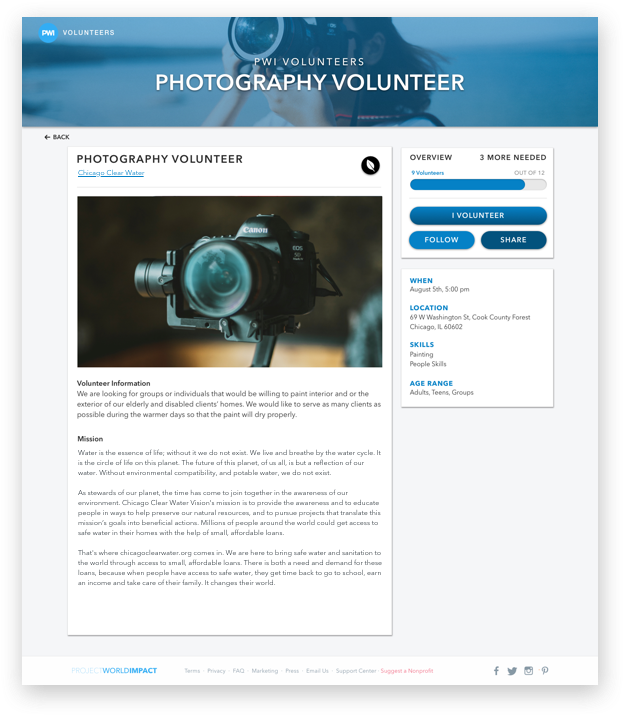 Embed your volunteer opportunity on your website or share it on social media. Copy and paste the code into your social media or advertising platform.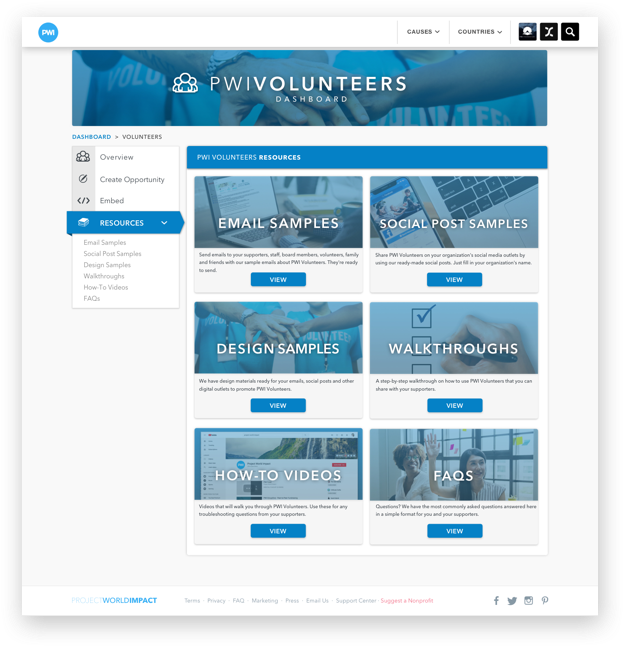 Download prewritten emails tailor-made for this audience — let them know about your PWI Volunteer Opportunity. Download design materials ready for your emails, social posts and other digital outlets to promote PWI Volunteers.