YOUR PRODUCTS. OUR NETWORK
ETHICAL SHOPPING.
PWI Stores acts as an all-in-one marketplace and distribution channel for your cause-related goods.
COMING SOON. 2019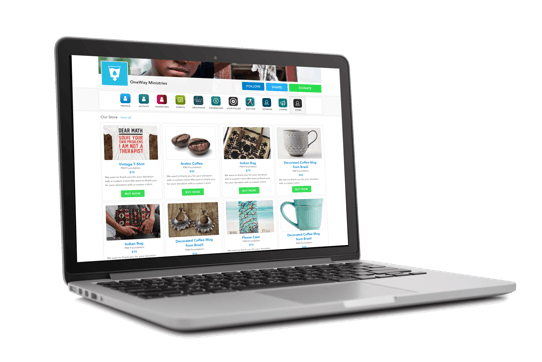 SOCIALLY CONSCIOUS CONSUMERS
Connect with socially conscious consumers as you work to affect positive change in the world.
Introduce people to your organization through quality, creative goods.
Donations aren't the only way to raise money! We hear all the time from nonprofits, that they are selling products in order to help achieve their mission, or that they are selling products made by local workers in fair working conditions in developing countries. When people buy these products, whether it's jewelry, clothing, artwork, a boat, or anything else, they get the opportunity to become physically connected to your work in the world!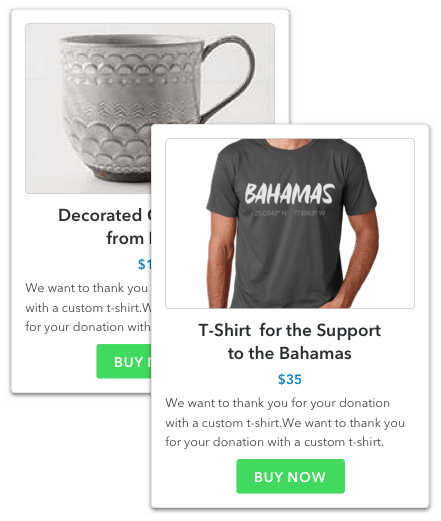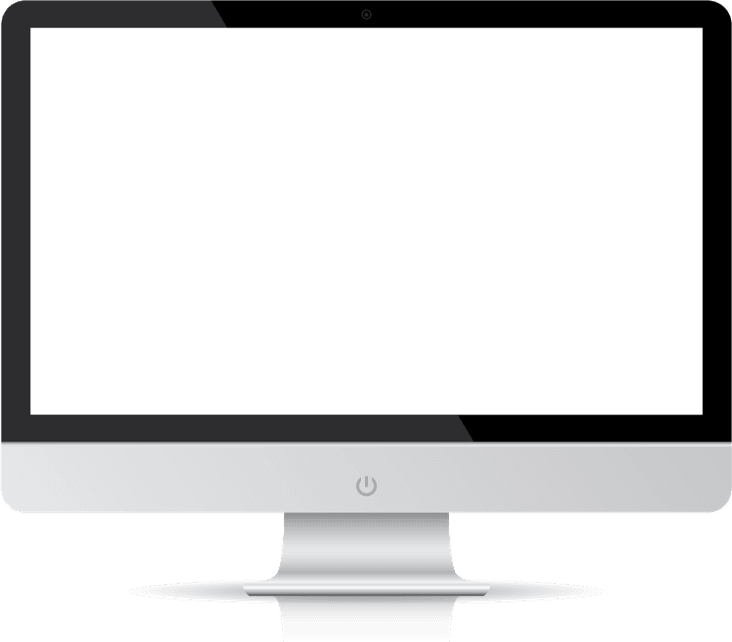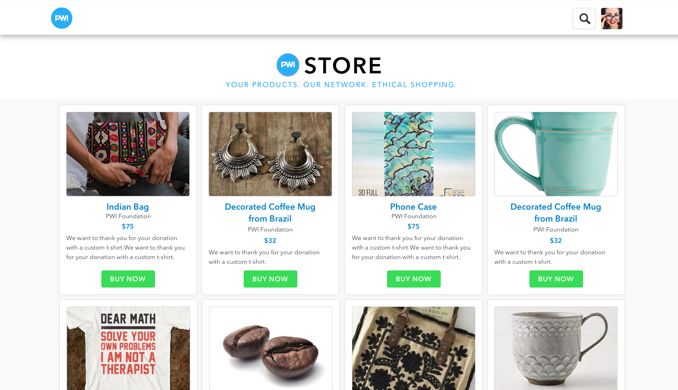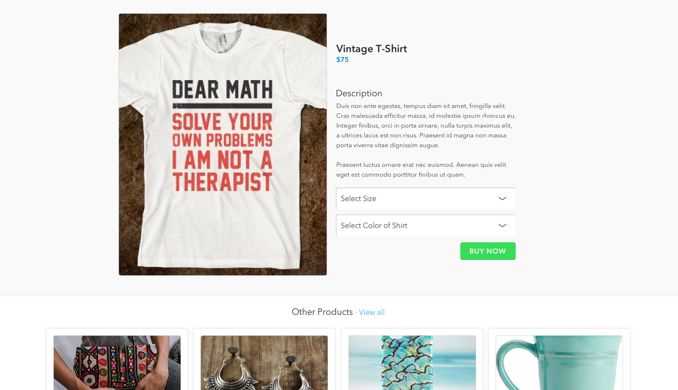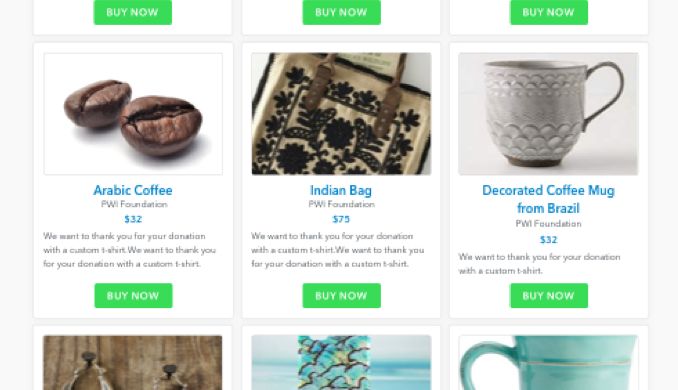 PWI only takes a 15% processing fee in order to cover our overhead, credit card processing, and other incurred fees.