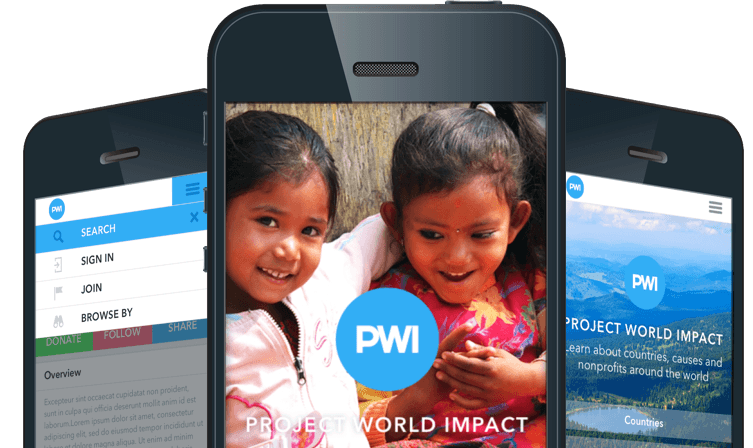 PROJECT WORLD IMPACT APP
#1 Mobile App to connect to thousands of nonprofits
Your supporters can have all of PWI's information in the palm of their hand!
The PWI App is the largest nonprofit hub app which can easily be accessed from iOS and Android devices! Users discover nonprofits, causes, and countries in a similar manner to the main projectworldimpact.com site. Supporters can conveniently participate in the entire projectworldimpact.com experience—such as crowdfunding, peer-to-peer funding, donations, product sales, and more.
Stay up to date with the most recent information about the causes,
countries, and cities you care most about.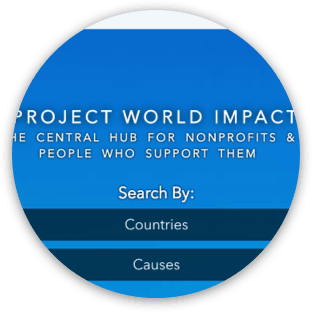 JOIN
PWI to improve your visibility, funding, and operations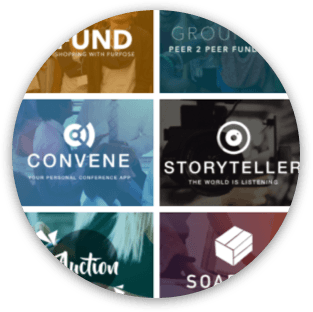 COMPLETE
your nonprofit profile and initiate the use of the products and services available to you and your supporters
ENCOURAGE
your supporters to download the app and have a part in making a difference and changing the world!