We do the paperwork. You get the benefits.
Stress free and successful Google Ads management and grant acquisition at the lowest cost you'll find for your nonprofit.

Free Google Ad Grant Acquisition & Ad Grant Management with a PWI Pro Partnership
The Google Ad Grants Program gives nonprofits the chance to advertise on Google at no cost to nonprofits. If you're a qualifying nonprofit, you'll receive $10,000 USD in Google advertising every month.
PWI is a certified Google Partner that can help your nonprofit apply for and manage a grant that can significantly increase your web traffic.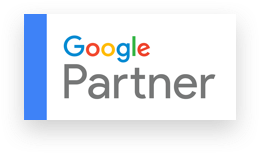 As a certified Google Partner we can help make getting the Google Ad Grant easy for your nonprofit when we apply on your behalf.

We want you to maximize the full spend of the Grant as much as possible, so we never cap the number of campaigns or ad groups that we will create.

Google is constantly updating their policies, and our team works closely with the Google Ad Grant Certified Professional Community to make sure all our client's grant accounts are compliant.

We want to keep you in the loop, and like to set monthly calls with our clients to discuss campaign performance, along with PWI Product success.

A dedicated team will be working with you, making communication clear and goals easier to reach.

Your data shouldn't be hidden from you. You'll always have access to a custom reports for your organization, complete with measurable campaign data.
Here's how we structure the Google Ad Grants Program
Once approved, you'll be set up with a member of the PWI team who will walk you through what to expect and learn more about your nonprofit.
Our team will perform keyword research and begin maximizing your Google Grant. You'll always have access to your grant performance with custom reports.
Monthly review call to discuss campaign performance and PWI Products, setting goals for the month ahead.
PWI Google Grant Learning Center
Have the Grant but need help?
Need to apply for the Grant?