Google Ad Grant Management
INCREASE YOUR WEB TRAFFIC AND ENHANCE YOUR VISIBILITY.
Stress free and successful Google Ad management at the lowest cost you'll find for your nonprofit.

Free Google Ad Grant Management with a PWI Pro Partnership
The Google Ad Grants Program gives nonprofits the chance to advertise on Google at no cost to nonprofits. If you're a qualifying nonprofit, you'll receive $10,000 USD in Google advertising every month.
PWI is a certified Google Partner that can help your nonprofit apply for and manage a grant that can significantly increase your web traffic.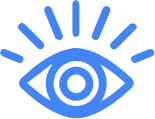 Nonprofits we work with typically see between 1,000-10,000 new people visit their site each month because of the Google Ad Grants program.

We want you to maximize the full spend of the Grant as much as possible, so we never cap the number of campaigns or ad groups that we will create.

Google is constantly updating their policies, and our team works closely with the Google Ad Grant Certified Professional Community to make sure all our client's grant accounts are compliant.

Unlimited Access to Real-time Data
Through your PWI Google Ad Grant Dashboard, watch data in real time. View ad impressions, click, CTR, conversions and more. You'll always have access to custom reports with measurable campaign data.

Have you changed your website recently or have a specific question about your Google Ad Grant account? Fill out the easy-to-use feedback box and a dedicated team member will be with you shortly. And this is all without leaving your PWI Dashboard.

We have written extensive resources on the ins-and-outs of the Google Ad Grant. Visit our FAQs page for answers to your toughest questions.
Here's how we structure the Google Ad Grants Program
Once approved, you'll be set up with a member of the PWI team who will walk you through what to expect and learn more about your nonprofit.
Our team will perform keyword research and begin maximizing your Google Grant. You'll always have access to your grant performance with custom reports.
Use your Google Ad Grant Dashboard to track campaign performance.
PWI Google Grant Learning Center
Have the Grant but need help?
Need to apply for the Grant?