Coming Fall 2020

Changing the world of a child
Sponsoring a child may not change the world, but it will change the world of the child. Through your sponsorship, you can provide a child with education, clean water, health care and more.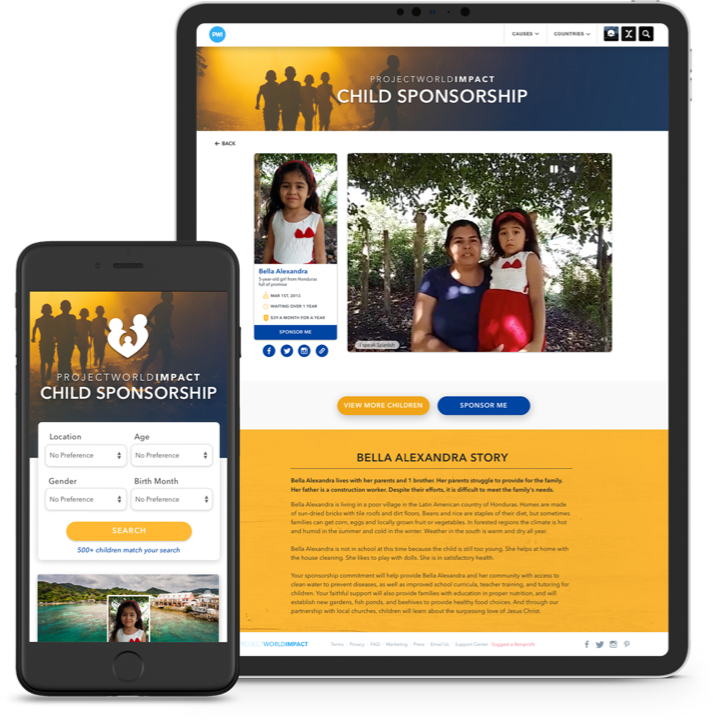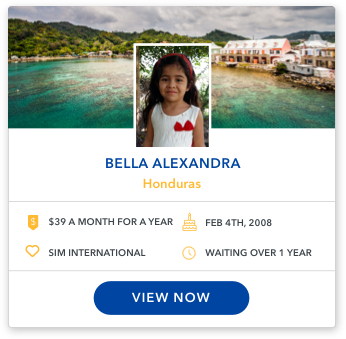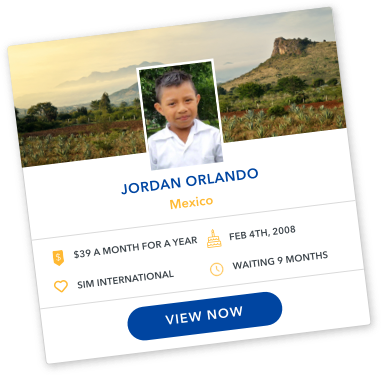 Each child will have a customizable profile equipped to tell their story with details about their current situation—things like country and community information, as well as their age and gender.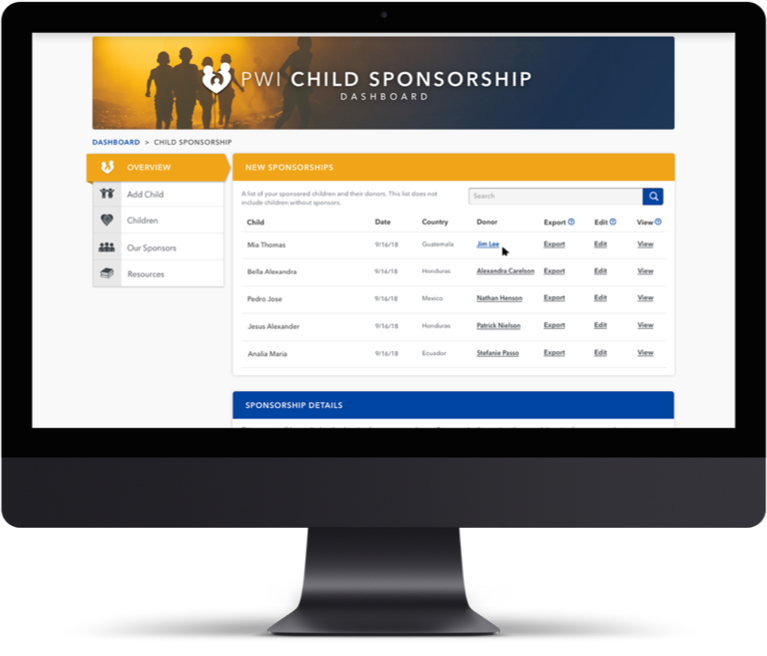 You'll keep track of everything related to PWI Child Sponsorship in one central location. You can easily add new sponsorships, edit details, and export donor lists as you need them. Supporting children across the globe is no small task, but we are here to make it easier.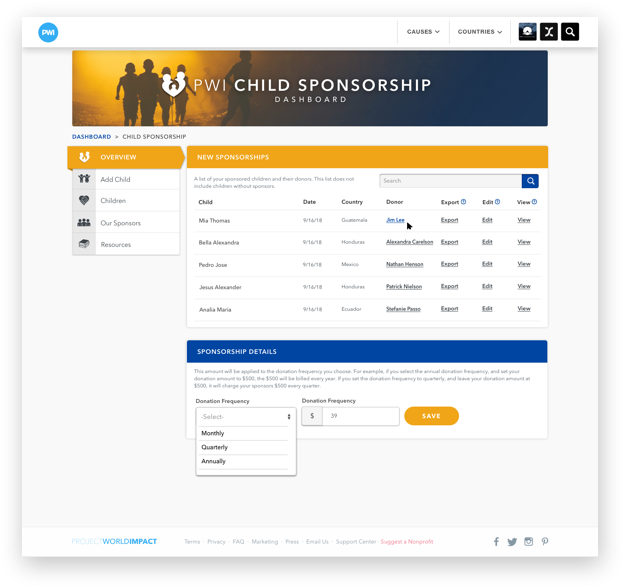 All your sponsorship details at a glance. With overview, you'll get a high-level view of everything you need to know about your child sponsorship initiative.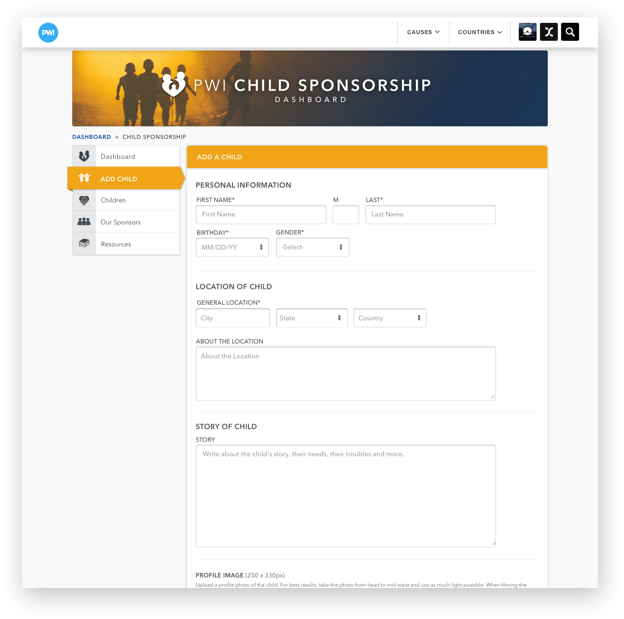 You have the option to add as much or as little detail about the children in need of sponsorship.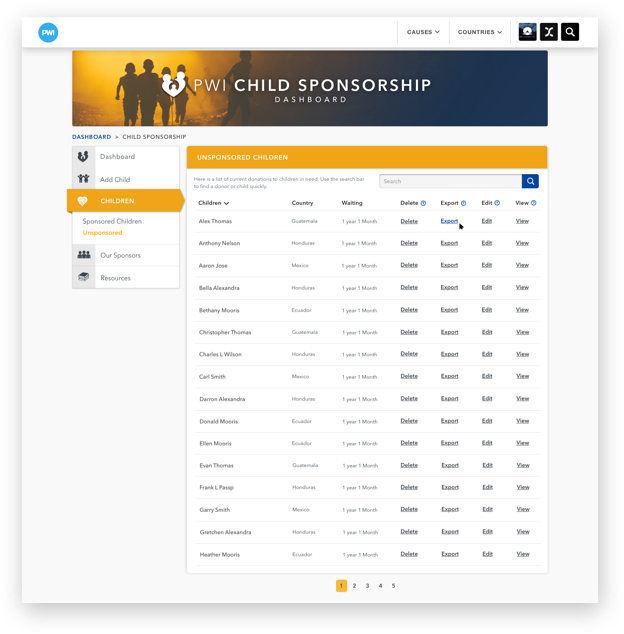 Stay on track. Quickly view the details of children with and without sponsors so you can plan your campaign.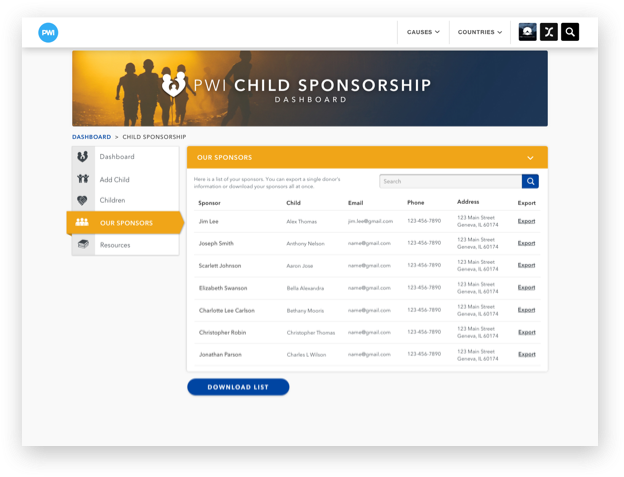 You can easily export sponsor lists so you know who to thank. This constantly updates as your child sponsorships grow!